DECEMBER 2021
Actions on our screens
'ONE FLAG' OF ALIEXPRESS HAS BEEN CHOSEN BY TWITTER IN THEIR ANNUAL LIST 'BEST OF TWEETS' 2021
As it does every year, Twitter has released its #BestOfTweets 2021 list, in which the platform selects the most innovative campaigns, shared and commented on by users carried out on the social network throughout the year.
'One Flag' from AliExpress, selected as 'Best Digital to Physical World Activation' in #BestOfTweets 2021
AliExpress' "One Flag" campaign, managed by OMD on the digital screens of Callao City Lights using Guud's OnAir technology, has been chosen by Twitter to be part of its annual #BestOfTweets 2021 list, being highlighted as 'Best Digital to Physical World Activation'.
The campaign, which encouraged people to send messages of support to athletes at the Tokyo Olympics, synchronised the Callao screen with people's interaction on Twitter thanks to Guud's technology, creating a 10-day multi-channel strategy that combined outdoor advertising with the digital world. To do so, AliExpress invited its followers to tweet their message of support for the athletes, accompanied by the hashtag #OneFlag. The selected tweets were displayed, after asking the user's permission, on the large-format digital screens of Callao City Lights, located on the façades of the emblematic Cines Callao.
A Timeline Takeover was also made in order to be the first advertising video seen by users connecting to Twitter that day. In total, more than 48 million impressions were generated on Twitter and 6.5 million impressions on OOH.
Source: Reason Why
Full report: https://www.reasonwhy.es/actualidad/mejores-campanas-mas-innovadoras-twitter-2021
Other events in Callao City Lights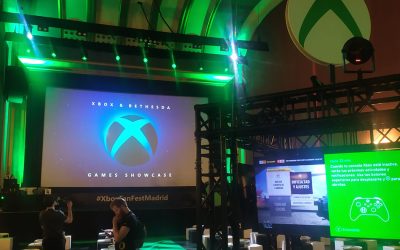 JUNE 2022EVENTS IN OUR SPACECALLAO HOSTS THE XBOX FAN FEST IN MADRID THE GREAT EUROPEAN FESTIVAL FOR VIDEOGAME FANS More than a hundred people gathered on 12 June at the Xbox Fan Fest in Madrid, the...
Other actions in Callao City Lights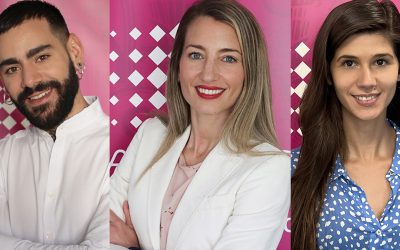 JUNIO 2022 CCL IN THE MEDIA CALLAO CITY LIGHTS STRENGTHENS ITS TEAM With the incorporation of Isabel Rodriguez, as event manager, Miguel Domingo, in marketing, and Laura Rodriguez, in the...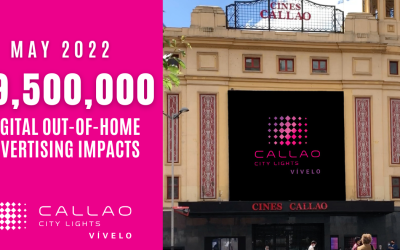 APRIL 2022 Actions on our screens MAY 2022: MORE THAN 19.5 MILLION IMPACTS, CALLAO CITY LIGHTS SCREENS CONTINUE TO BE THE STAR OF THE GRAN VÍA The screens of the Callao cinemas continue to be the...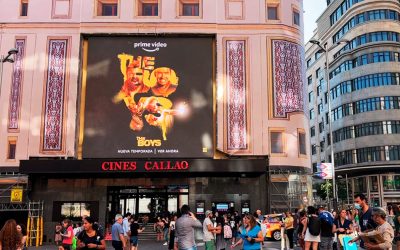 JUNE 2022 Actions on our Screens PRIME VIDEO ADVERTISING DOMINATION FOR THE NEW SEASON OF 'THE BOYS' Callao City Lights has participated with other screens in the advertising domination action that...