DOOH INTERACTIVITY
MAXIMUM USER ENGAGEMENT
Our screens, of 102 m² (Plaza del Callao) and 130 m² (Gran Vía), have the latest generation LED technology that guarantees high visibility throughout the area and the best image quality.
The Callao City Lights screens connect citizens with brands, boosting engagement with audiences. We create immersive and viral experiences that allow visitors to connect with brands through their social media or the use of apps, and show this interaction on the giant screens of the Callao Cinemas.
This functionality can be applied to competitions, games or any other format the brand wishes, combining street marketing and interactivity with the Callao City Lights screens.
CUTTING-EDGE LED INNOVATION
BROADCASTING WITHOUT LIMITS
The DOOH screens of Callao City Lights allow interactivity with the public in the Plaza del Callao and Gran Vía, either via app or through social media. They will see their messages or photographs 'in a big way', creating an unforgettable experience.
INTERACTION WITH STREET ACTIVATIONS
The Callao audience jumps onto the big screen. Increase the value of your activations in the square by allowing interactions with the screen. You will boost engagement with the brand.
BOOSTING DOOH INTERACTION
The Callao City Lights digital outdoor advertising screens are the ideal support for special actions that enhance the interaction of visitors to the square with advertisers, thanks to the use of apps and social media such as Twitter, Facebook, Instagram or Whatsapp.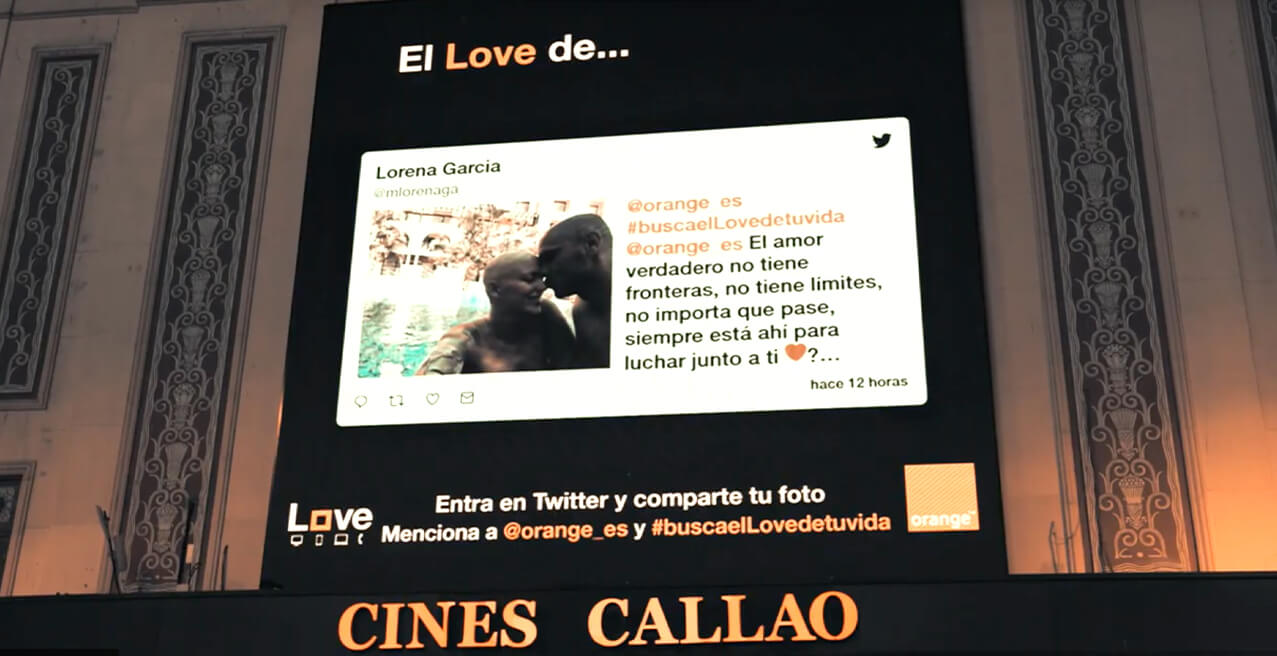 Connect your outdoor advertising campaign with Twitter, Facebook, Instagram or Whatsapp. Show attractive and accessible content from your social media live on DOOH.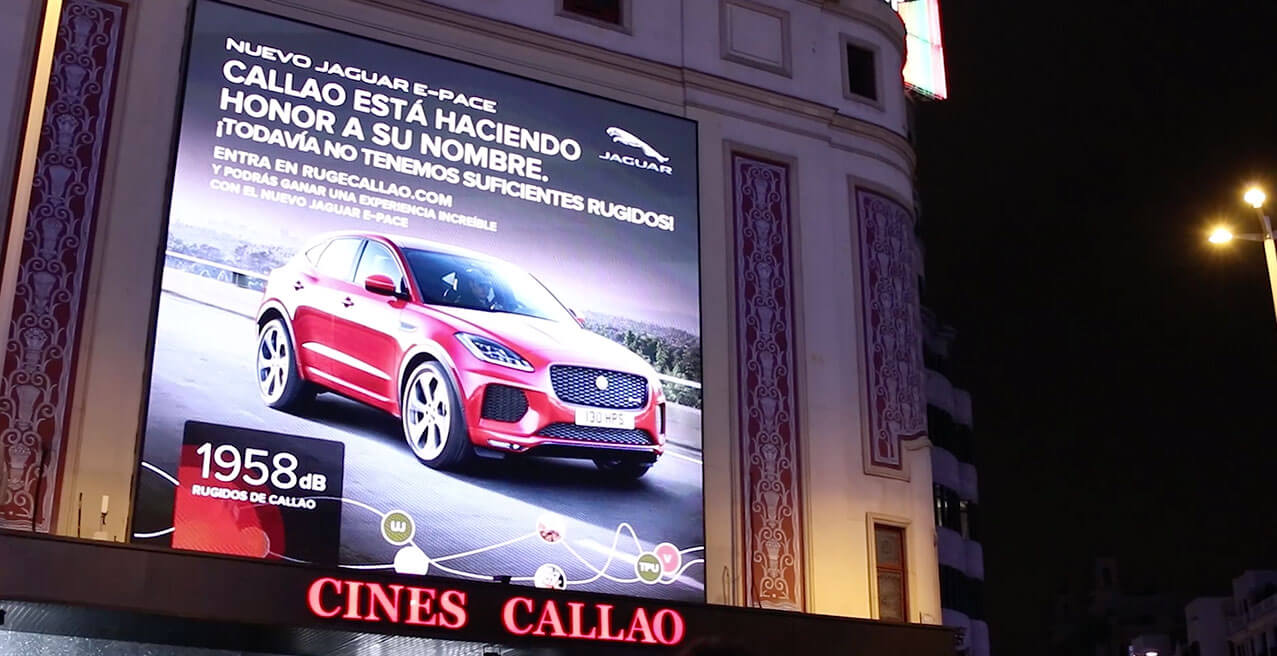 What if you could connect your app with the giant screens of Callao City Lights? Boost the advertising interaction of visitors to the square with your app, showing the action in real time on our screens.
THE LATEST DOOH INTERACTIONS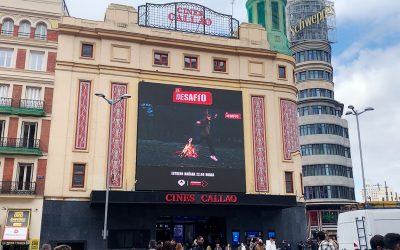 MARCH 2022 EVENTS IN OUR SPACE CALLAO AUDIENCES JOIN ANTENA 3'S SHOW 'EL DESAFÍO' ON THE SCREENS...