APRIL 2023
Actions in our screens 
CEPSA AND CALLAO CITY LIGHTS CELEBRATE IN CALLAO THE BIGGEST CAR KARAOKE IN SPAIN
Who hasn't felt like Shakira, Rosalía or even Pavarotti when driving? Singing while driving fills us with energy, relaxes us and makes us have fun. In tribute to this hobby of so many drivers, on 22 April Cepsa organised, with the collaboration of the Callao City Lights screens, a spectacular carpool karaoke (karaoke in the car) in Madrid's Plaza del Callao, the largest ever staged in Spain. A way of celebrating the launch of Cepsa GOW, Cepsa's new loyalty programme with which users can earn credit with their purchases, both at Cepsa and at more than 40 collaborating companies.
Hundreds of people came to Callao for this fun event and many of them were encouraged to demonstrate their singing skills at the wheel of a car placed on a gigantic stage in the square.
The participants appeared singing on the screens outside the Callao Cinemas, visible in the square and the surrounding area (Gran Vía, Preciados…), becoming the stars of the action. And those who did the best got a prize… In addition, the public could follow the lyrics of the songs that were also shown on the screen and accompany those who sang from the car in their interpretation. A festive action that featured live music and a presentation by influencer and singer Xuso Jones and radio presenters Óscar Martínez and Cintia León.
Three hours of competition in which Cepsa gave away numerous prizes, including a year's free fuel at its service stations, weekend getaways offered by Wizink, mobile phones with Masmovil, dinners at Telepizza, an LG Karaoke speaker, etc.
Other events in Callao City Lights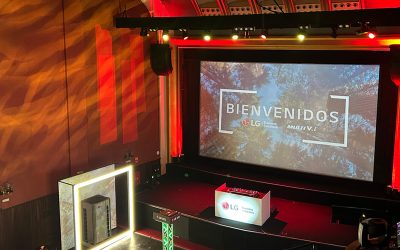 MAY 2023 EVENTS IN OUR SPACE   LG CHOOSES CALLAO TO PRESENT ITS NEW AIR CONDITIONING SYSTEM WITH IA    Callao City Lights was the venue chosen by LG to present Multi V i, its new air-conditioning...
Other actions in Callao City Lights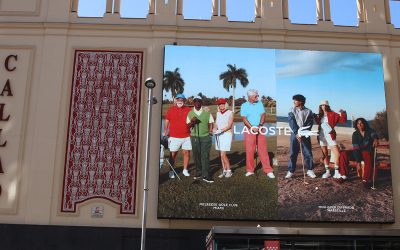 MAY 2023 Actions in our screens LACOSTE SHOWS 'IMPOSSIBLE ENCOUNTERS' AT CALLAO CITY LIGHTS  To celebrate its 90th anniversary, Lacoste has launched a new campaign 'Impossible encounters' at Callao...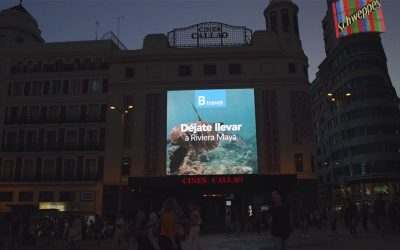 MAY 2023 Actions in our screens B TRAVEL BRAND BRINGS THE RIVIERA MAYA TO THE GRAN VIA IN MADRID  Riviera Maya comes to the centre of Madrid thanks to Circuito Gran Vía and B Travel Brand. A...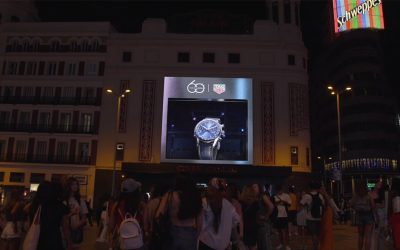 MAY 2023 Actions in our screens CIRCUITO GRAN VÍA, SHOWCASE OF PREMIUM AND LUXURY BRANDS IN MADRID  Madrid's Gran Vía is the city's new golden mile thanks to Circuito Gran Vía, where more and more...