JULY 2022
EVENTS IN OUR SPACE
CALLAO HOSTS THE PREMIERE OF 'PADRE NO HAY MÁS QUE UNO 3'
The red carpet at Cines Callao was rolled out once again to welcome guests to the premiere of 'Padre no hay más que uno 3', the third part in the entertaining saga directed by and starring Santiago Segura.
The heat wave did not stop the crowds of fans from gathering outside the cinema to see their favourite actors up close. The premiere was attended by the film's artistic team and many well-known faces who wanted to join them at this eagerly awaited event organised by
Sony Pictures
.
Santiago Segura, Loles León, Toni Acosta, Enrique Cerezo, Alaska, Rosa López, David de María, Carla Goyanes, Coral Bistuer, José Mota, Jorge Sanz and Gabino Diego posed, among many others, at the Christmas photocall set up at the entrance to Cines Callao, accompanied by a Santa Claus who greeted the guests at the entrance.
Inside, a group of hostesses dressed as Christmas gnomes livened up the event and handed out stickers and colouring books to the little ones as part of an activation at the entrance to Sala 2. A shocking prop for the high temperatures that day but totally in keeping with the theme of the film.
Other events in Callao City Lights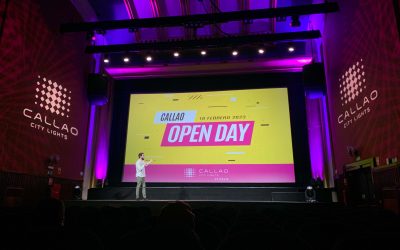 FEBRUARY 2023 EVENTS IN OUR SPACE   SUCCESSFUL OPEN DAY AT CALLAO CITY LIGHTSAround 40 people from the events sector attended the first Callao City Lights open day to get to know our space and the...
Other actions in Callao City Lights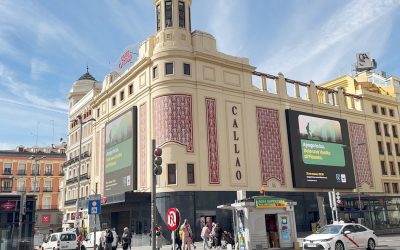 MARCH 2023Actions on our screensCALLAO CITY LIGHTS WITH EARTH HOUROnce again this year, Callao City Lights is joining Earth Hour, the largest global initiative in defence of the environment promoted...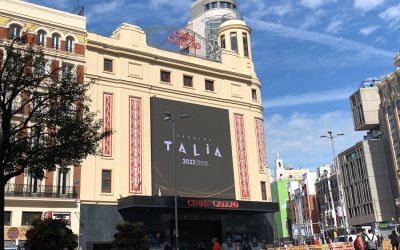 MARCH 2023 Actions on our screensCALLAO CITY LIGHTS COLLABORATES WITH THE TALÍA AWARDS  Callao City Lights is once again showing its support for the world of culture. We are collaborators of the...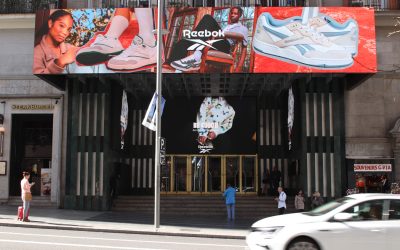 MARCH 2023 Actions on our screens  REEBOK PAYS TRIBUTE TO ITS MOST ICONIC TRAINERS AT CIRCUITO GRAN VÍA  'Act like you never left' is the claim chosen by Reebok  to advertise its most iconic...