MAY 2023
Actions on our screens
FAST-PACED 3D ACTION FROM PORT AVENTURA TO UNVEIL NEW ROLLER COASTER
Port Aventura brings its new attraction to the Plaza del Callao: 'Uncharted: The Enigma of Penitence', with a spectacular campaign on the outdoor screens of the Callao Cinemas, whose premiere was shared by the popular youtuber and influencer TheGrefs, who collaborates with the amusement park.
The action, made up of two pieces, shows in its 3D version how one of the wagons of the new attraction crosses a stone wall, giving the impression that it is peeking through the screens. In its longer version, the campaign opens with images of the passengers falling down a cliff to get lost in a hole that takes them at full speed through a dark underground passage…
It is the first dark ride roller coaster to open in an amusement park in Europe and can be enjoyed from 17 June. The campaign will be broadcasted in the second half of May and included an hour and a half of exclusive broadcasting on the 15th. The work has been carried out by AG Media, in the 3D area, and Havas Media Group, in media management.
Uncharted: The Penitence Enigma' will be located in the Far West area, themed in the style of Western films. The new attraction is based on a film and video game of the same name, starring Tom Holland on a mission to find a great treasure.
Other events in Callao City Lights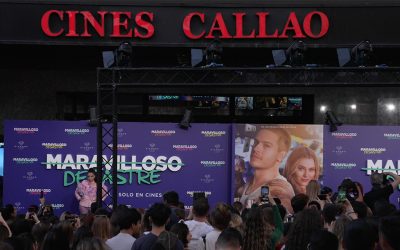 NOVEMBER 2023 EVENTS IN OUR SPACE  FUN PREMIERE OF 'CHRISTMAS IN THEIR HANDS'  Cines Callao opened its doors to welcome the stars of 'La Navidad en sus manos', the new Christmas comedy that will...
Other actions in Callao City Lights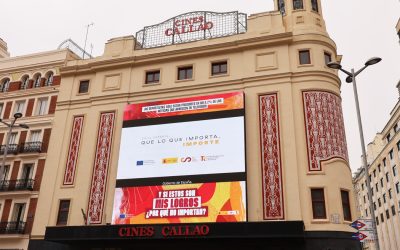 NOVEMBER 2023Actions on our screensMINISTRY OF CULTURE AND SPORT APPEALS FOR EQUALITY IN SPORT AT CALLAO CITY LIGHTS  To promote equality in the recognition of sporting achievements for all. This is...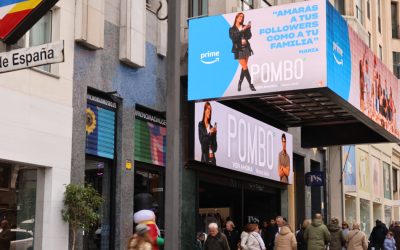 NOVEMBER 2023Actions on our screensPRIME ANNOUNCES THE PREMIERE OF 'POMBO' AT CIRCUITO GRAN VÍA  The video platform has chosen our screens to announce the premiere of the docuseries 'Pombo',...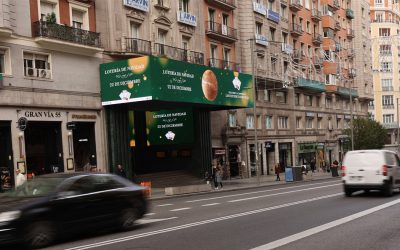 NOVEMBER 2023Actions on our screensCHRISTMAS LOTTERY FILLS GRAN VÍA CIRCUIT WITH EXCITEMENT  Under the slogan 'The draw that unites us', once again Loterías y Apuestas del Estado relies on our...