LIVE BROADCASTS
REAL-TIME LIVE BROADCASTING OF ACTIONS
Our large format screens, 102 m² (Plaza del Callao) and 130 m² (Gran Vía), are equipped with state-of-the-art LED technology that guarantees high visibility throughout the area and high resolution, contrast, brightness and luminosity of the images.
Use the Callao City Lights screens to broadcast your event in streaming, from anywhere in the world. We have the most advanced technology and the best location to connect with your audience. The size of our screens and their high image quality will contribute to give even greater visibility to the special actions you carry out.
Broaden your audience with real-time broadcasting of your actions in the most visited square in Spain and the busiest in Europe. A new way to enjoy sport, music and any event you want to publicise.
CUTTING-EDGE LED INNOVATION
BROADCASTING WITHOUT LIMITS
Callao City Lights DOOH screens are the perfect support to broadcast live your activations in the plaza, what happens inside our rooms or the talents posing in the photocall at the entrance.
But you can also broadcast live video game championships, events broadcast by television channels and anything else you want to share in real time with the public in Plaza del Callao and Gran Vía. Right in the centre of Madrid and with the best image quality, thanks to the latest generation LED technology of our screens.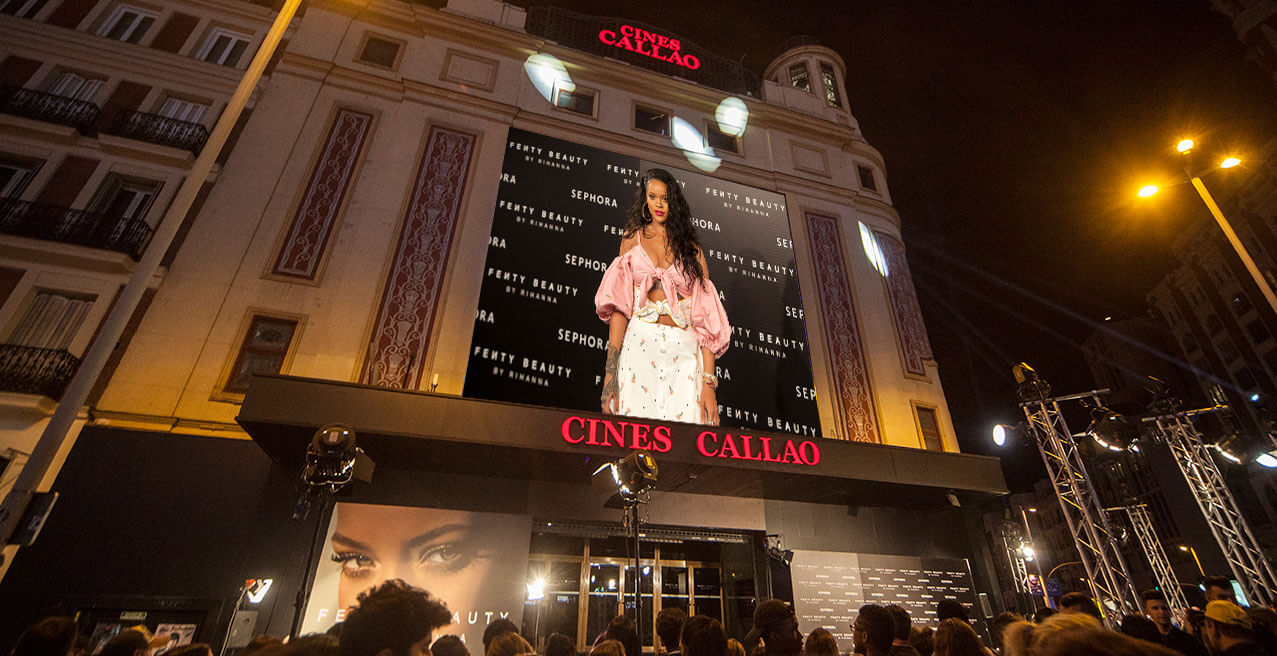 BROADCASTING OF ACTIVATIONS IN THE SQUARE
Our outdoor stands dress up the façades of the Callao Cinemas. You will be able to show the red carpet of your event and everything you are going to do in the Plaza del Callao: shows, concerts, games, competitions, etc. on a large screen. Don't miss the opportunity for your action to be watched in the big screen, in one of the most popular locations in the centre of Madrid.
STREAMING OF E-SPORT EVENTS
Give the public in the square the chance to experience an event or competition happening on the other side of the world. PlayStation 4, as sponsor of the UEFA Champions League and FIFA 19 Global Series, chose to amplify this competition with this live broadcast on the screens of Callao City Lights.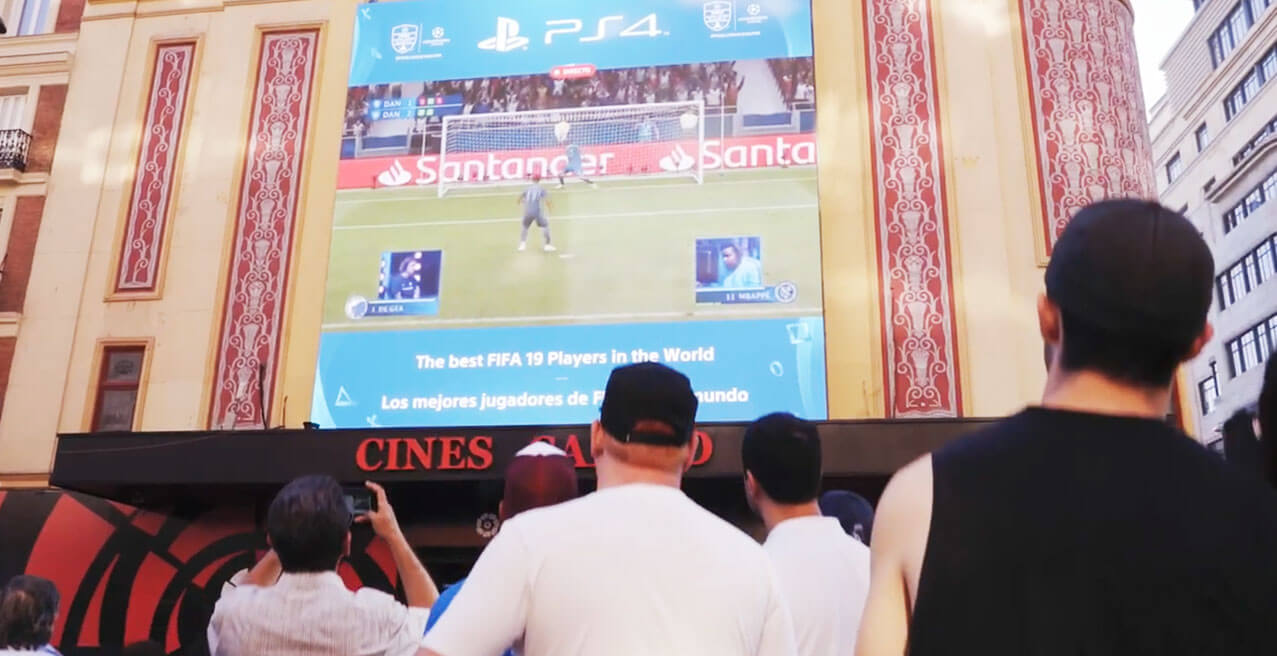 THE LATEST LIVE BROADCASTS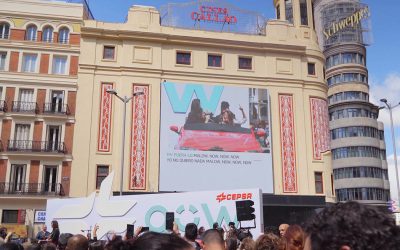 APRIL 2023 Actions in our screens CEPSA AND CALLAO CITY LIGHTS CELEBRATE IN CALLAO THE BIGGEST CAR...