DECEMBER 2022
EVENTS IN OUR SPACE 
NOTODOFILMFEST CELEBRATES THE 20TH ANNIVERSARY OF ITS AWARDS AT CALLAO CINEMAS
Cines Callao once again rolled out its red carpet, this time to welcome the nominees of the 20th edition of the Notodofilmfest awards. A gala full of emotion and talent that was also attended by Javier Fesser, president of the jury and co-founder, along with La Fábrica, of Notodofilmfest; Óscar Becerra, general director of La Fábrica, and Javier Bardón, director of the festival, among other representatives of our cinema.
In total, 19 short films were awarded in the different categories of this festival. The award for Best Film went to the Navarrese filmmaker María Monreal for 'Cuando crece la hierba', which also won the award for Best Screenplay and one of the four awards for Best Distribution.
Before the start of the gala, which was hosted by the Canarian actress Mariam Hernández, the guests were able to enjoy a Spanish wine in the ambigú of our cinemas and pose at the photocall at the entrance. In this 20th edition of the awards, the jury was made up of Isabel Coixet, Alauda Ruiz de Azúa, Macarena García and Jaime Ortiz, under the presidency, as mentioned above, of filmmaker and screenwriter Javier Fesser.
Notodofilmfest was born in 2001 with the vocation of supporting and serving as a showcase and a boost for new and established filmmakers.
Other events in Callao City Lights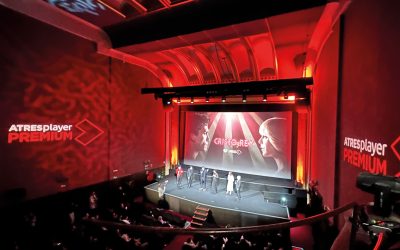 JANUARY 2023 EVENTS IN OUR SPACE  FULL HOUSE AT THE PREMIERE OF 'CRISTO Y REY'  Nobody wanted to miss the preview at Cines Callao of 'Cristo y Rey', the eagerly awaited series about the relationship...
Other actions in Callao City Lights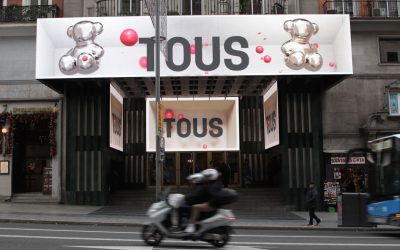 DECEMBER 2022 Actions in our screens  THE TOUS BEARS ARRIVE ON THE GRAN VIA    The jewellery and accessories firm Tous has launched an original Christmas campaign on several screens at Circuito Gran...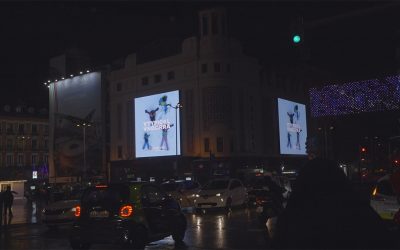 DECEMBER 2022 Actions on our Screens  ANDORRA IS PROMOTED AS AN ATYPICAL TOURIST DESTINATION ON THE GRAN VÍA CIRCUIT    Turismo de Andorra (Visitandorra) has chosen the Circuito Gran Vía  screens to...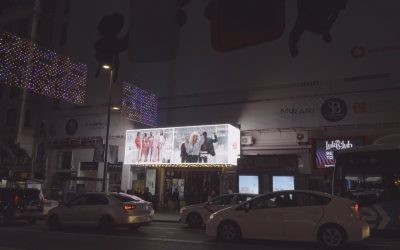 DECEMBER 2022 Actions on our Screens H&M DRESSES THE SCREENS OF THE GRAN VÍA CIRCUIT FOR A CHRISTMAS PARTY The screens of Circuito Gran Vía become a Christmas showcase thanks to H&M, which...