SEPTEMBER 2021
EVENTS IN OUR SPACE
GREAT ATTENDANCE AT THE VI DOOH FORUM IN CALLAO CITY LIGHTS
With a much larger audience than in the previous edition and with the participation of all the speakers, Callao City Lights was once again the venue for the DOOH Forum, the largest gathering of professionals in the digital outdoor media. Organised by Periódico PublicidAD, the event, which was held with all the relevant health measures, could also be followed via streaming.
After the presentation by Miguel Ángel Corrales and Sergio Buenvarón, President and Publisher and Director of Advertising and New Business, respectively, of Periódico PublicidAD, Josué Reyzábal, CEO of Callao City Lights, took the floor to welcome the attendees, He was very pleased to see the cinema with an audience again and announced some of the new features that Callao City Lights has launched in recent months, such as the opening of the rooftop terrace of the building for holding events, in homage to its initial use, decades ago, as a summer cinema.
In addition, our commercial director, Gorka Pagazaurtundua, took part in this event, together with Eric Sas, creative director at BCN Visuals, with a presentation in which he spoke about the six current trends in DOOH: OnAir, augmented reality, contextualised creativity, streaming, mobile retargeting and, of course, 3D, the great novelty that is triumphing in the market.
The event was inaugurated, to the surprise of its attendees, with a performance by the Lebanese violinist Ara Malikian, who delighted the audience with two compositions. Earlier this year, Malikian was the protagonist of an outdoor action at Madrid-Barajas Adolfo Suárez Airport, where he gave passengers arriving at the terminal a concert to present "Petit Garage", his new album.
Video source: Periódico PublicidAD
Other events in Callao City Lights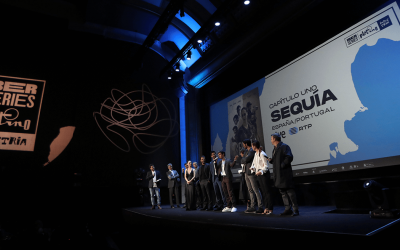 SEPTEMBER 2021 EVENTS IN OUR SPACE  CALLAO CINEMAS, STAGE OF THE I EDITION OF IBERSERIES PLATINO INDUSTRIA    The Callao Cinemas  were one of the venues chosen to celebrate the first edition of the...
Other actions in Callao City Lights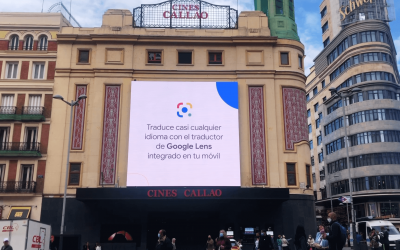 OCTOBER 2021 Actions on our Screens  GOOGLE LENS INVITES THE PUBLIC TO TRANSLATE THE TEXTS THAT APPEAR ON THE SCREENS OF CALLAO CITY LIGHTS.  To demonstrate the possibilities of the Google Lens...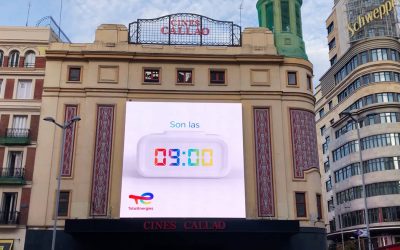 OCTOBER 2021 Actions on our Screens  TOTAL ENERGIES EMPLOYS HUMOUR AND CONTEXTUALISED CREATIVITY IN ITS FIRST CALLAO CAMPAIGN  Total Energies has used contextualised creativity in its first special...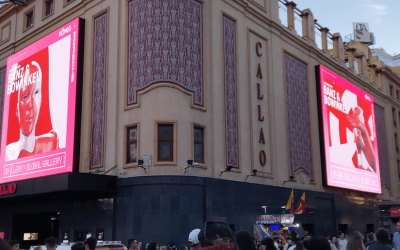 OCTOBER 2021 Actions on our Screens  PORSCHE TURNS CALLAO INTO A GLOBAL ART GALLERY  Porsche has chosen the most emblematic digital screens in the world to exhibit the work of emerging digital...