APRIL 2022
EVENTS IN OUR SPACE
EMOTIONAL PREMIERE OF THE DOCUMENTARY 'OUTROS CAMIÑOS'
The audience of Cines Callao was completely moved at the screening of 'Outros Camiños', the documentary that narrates the experiences of four people with cerebral palsy on their journey along the Camino de Santiago. A piece directed by Rubén Ríos and produced by Claqueta Coqueta, which offers the most social vision of the Camino delving into the work of the DisCamino Association of Vigo.
Photographs by Outros Camiños
The event, presented by
Silvia Jato
and headed by the director and the cast, was attended by numerous political personalities such as the second vice-president of the Congress of Deputies,
Ana Pastor
, the first vice-president of the Xunta,
Alfonso Rueda
, and the territorial delegate of the Xunta in Vigo,
Marta Fernández-Tapias
. Famous faces such as
Sonia Ferrer, Patricia Betancort, Coral Bistuer, Iraide Rodríguez, Carlota Corredera, Matías Roure, Carmen Giménez,
the influencer
Dianina XL
and the writer, creator and CEO of
8Belts.com, Anxo Pérez
, among others, also attended the event.
The documentary has been supported by the Xunta de Galicia, Xacobeo, Galicia Calidade and La Fundación Apóstol de Santiago, among other organisations.
Other events in Callao City Lights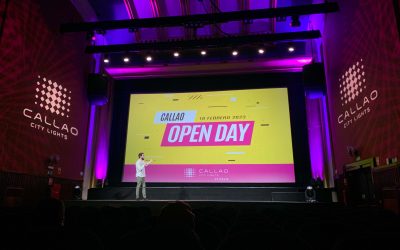 FEBRUARY 2023 EVENTS IN OUR SPACE   SUCCESSFUL OPEN DAY AT CALLAO CITY LIGHTSAround 40 people from the events sector attended the first Callao City Lights open day to get to know our space and the...
Other actions in Callao City Lights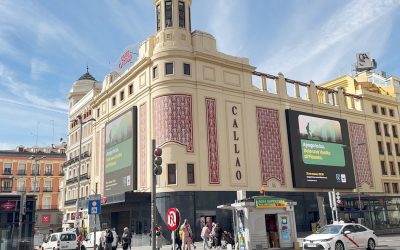 MARCH 2023Actions on our screensCALLAO CITY LIGHTS WITH EARTH HOUROnce again this year, Callao City Lights is joining Earth Hour, the largest global initiative in defence of the environment promoted...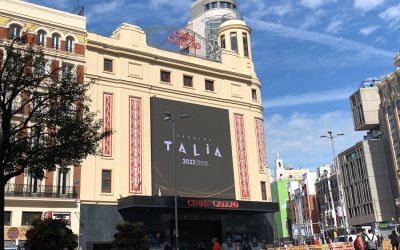 MARCH 2023 Actions on our screensCALLAO CITY LIGHTS COLLABORATES WITH THE TALÍA AWARDS  Callao City Lights is once again showing its support for the world of culture. We are collaborators of the...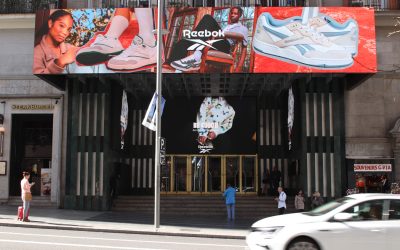 MARCH 2023 Actions on our screens  REEBOK PAYS TRIBUTE TO ITS MOST ICONIC TRAINERS AT CIRCUITO GRAN VÍA  'Act like you never left' is the claim chosen by Reebok  to advertise its most iconic...