MAY 2022
Callao City Arts
OLIVER MAYHALL AND ANDREAS WANNERSTEDT, PROTAGONISTS IN MAY AT CALLAO CITY ARTS
The month of May arrives at Callao City Arts, the artistic programme of
Cultura Inquieta
and Callao City Lights, with an exhibition of the work of British photographer Oliver Mayhall and Swedish video artist Andreas Wannerstedt.
Oliver Mayhall
's photography is precise, elegant and refined, masterfully balancing nature and humanity. His images capture the most curious and original aspects of everyday life, based on abstract and undefined portraits that shuffle the order and change the rules. A black and white work that transports the viewer to a dreamlike world, inviting reflection.
Andreas Wannerstedt  returns to Callao City Arts, this time with the image of sculptures and geometric elements in a perfectly synchronised movement that we can't stop looking at. Sculptures and geometric shapes dodge each other millimetrically avoiding collision. Hypnotic sequences framed in natural environments that evoke the times of Renaissance sculpture.
Other events in Callao City Lights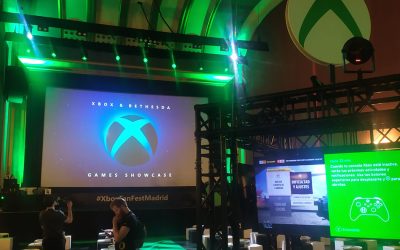 JUNE 2022EVENTS IN OUR SPACECALLAO HOSTS THE XBOX FAN FEST IN MADRID THE GREAT EUROPEAN FESTIVAL FOR VIDEOGAME FANS More than a hundred people gathered on 12 June at the Xbox Fan Fest in Madrid, the...
Other actions in Callao City Lights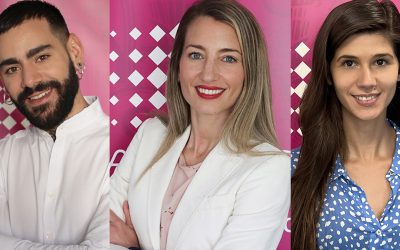 JUNIO 2022 CCL IN THE MEDIA CALLAO CITY LIGHTS STRENGTHENS ITS TEAM With the incorporation of Isabel Rodriguez, as event manager, Miguel Domingo, in marketing, and Laura Rodriguez, in the...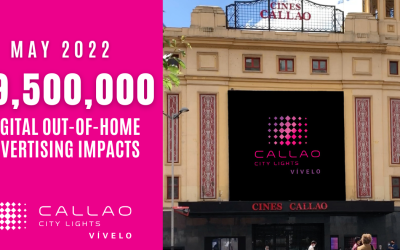 APRIL 2022 Actions on our screens MAY 2022: MORE THAN 19.5 MILLION IMPACTS, CALLAO CITY LIGHTS SCREENS CONTINUE TO BE THE STAR OF THE GRAN VÍA The screens of the Callao cinemas continue to be the...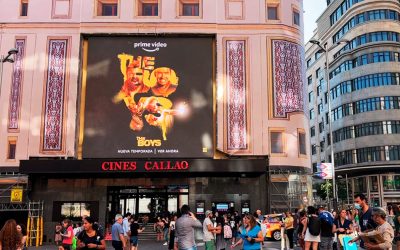 JUNE 2022 Actions on our Screens PRIME VIDEO ADVERTISING DOMINATION FOR THE NEW SEASON OF 'THE BOYS' Callao City Lights has participated with other screens in the advertising domination action that...