MAY 2022
Callao City Arts
OLIVER MAYHALL AND ANDREAS WANNERSTEDT, PROTAGONISTS IN MAY AT CALLAO CITY ARTS
The month of May arrives at Callao City Arts, the artistic programme of
Cultura Inquieta
and Callao City Lights, with an exhibition of the work of British photographer Oliver Mayhall and Swedish video artist Andreas Wannerstedt.
Oliver Mayhall
's photography is precise, elegant and refined, masterfully balancing nature and humanity. His images capture the most curious and original aspects of everyday life, based on abstract and undefined portraits that shuffle the order and change the rules. A black and white work that transports the viewer to a dreamlike world, inviting reflection.
Andreas Wannerstedt  returns to Callao City Arts, this time with the image of sculptures and geometric elements in a perfectly synchronised movement that we can't stop looking at. Sculptures and geometric shapes dodge each other millimetrically avoiding collision. Hypnotic sequences framed in natural environments that evoke the times of Renaissance sculpture.
Other events in Callao City Lights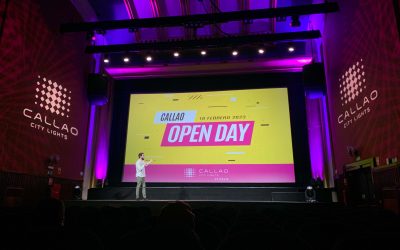 FEBRUARY 2023 EVENTS IN OUR SPACE   SUCCESSFUL OPEN DAY AT CALLAO CITY LIGHTSAround 40 people from the events sector attended the first Callao City Lights open day to get to know our space and the...
Other actions in Callao City Lights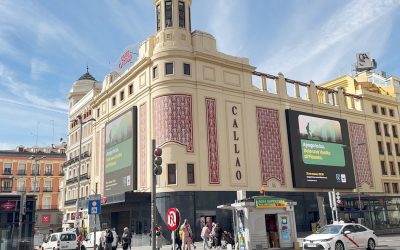 MARCH 2023Actions on our screensCALLAO CITY LIGHTS WITH EARTH HOUROnce again this year, Callao City Lights is joining Earth Hour, the largest global initiative in defence of the environment promoted...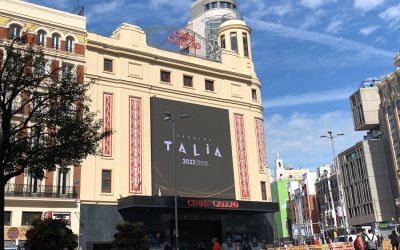 MARCH 2023 Actions on our screensCALLAO CITY LIGHTS COLLABORATES WITH THE TALÍA AWARDS  Callao City Lights is once again showing its support for the world of culture. We are collaborators of the...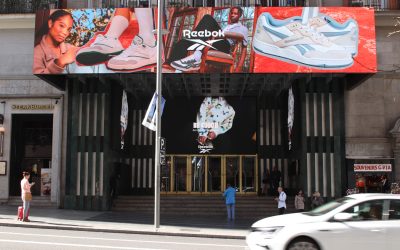 MARCH 2023 Actions on our screens  REEBOK PAYS TRIBUTE TO ITS MOST ICONIC TRAINERS AT CIRCUITO GRAN VÍA  'Act like you never left' is the claim chosen by Reebok  to advertise its most iconic...