JANUARY 2021
Callao City Arts
MARTA BEVACQUA AND MARK PARRIS INAUGURATE 2021 IN CALLAO CITY ARTS
Callao City Arts, our cultural initiative designed in collaboration with Cultura Inquieta, opens 2021 with an exhibition of the work of Marta Bevacqua and Mark Parris.
Marta Bevacqua is an Italian photographer based in Paris. Passionate about dreams, beauty and photography, her personal creations and projects border on the thin line that defines fashion and art. With a very personal style, she manages to capture and transmit her dream worlds and feelings that are imperceptible at first sight.
Mysterious and hypnotic, his work is inspired by nature, books, music, films and, in general, everything that surrounds us. Also, other artists. Tim Walker and Paolo Roversi are two of his great references.
American video artist Mark Parris moves through the fantastic sands of 3D, sculpture and visual design, building unique hypnotic and futuristic universes.
Parris plays with movement and time in each of his creations. His knowledge as a graphic designer is allied with his vast imagination and a great sensory background in each piece.
Other events in Callao City Lights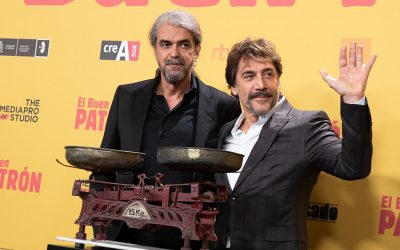 OCTOBER 2021 EVENTS IN OUR SPACE  PREMIERE OF 'EL BUEN PATRÓN' THE FILM BY FERNANDO LEÓN DE ARANOA THAT WILL COMPETE IN THE OSCARS    The Cines Callao were the venue chosen to celebrate the premiere...
Other actions in Callao City Lights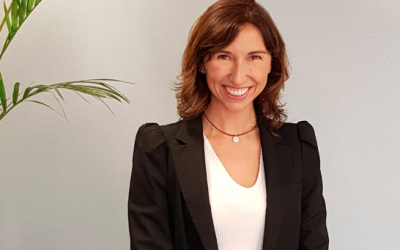 DECEMBER 2021 CCL IN THE MEDIA  CALLAO CITY LIGHTS REINFORCES ITS COMMERCIAL AREA WITH THE RECRUITMENT OF MARTA BUSTOS   Callao City Lights, the brand under which the large format digital screens...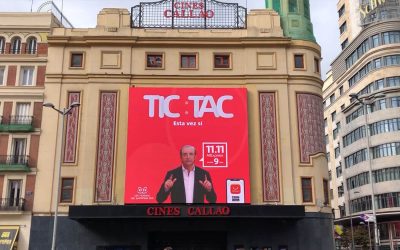 NOVEMBER 2021 Actions on our screens   ALIEXPRESS AND PEDREROL STAR IN COUNTDOWN IN CALLAO   To celebrate World Shopping Day on 11 November, which coincides with Singles Day in China, AliExpress...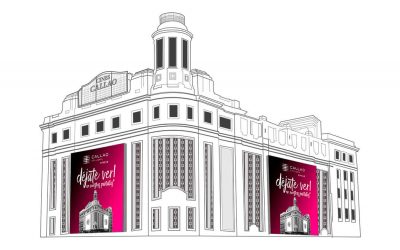 NOVEMBER 2021 Actions on our screens   OCTOBER: CALLAO CITY LIGHTS IMPACTS INCREASE BY 47.5%   The impact of our screens continues to grow. Last October they increased by 47.5% compared to the...