FEBRUARY 2021
Callao City Arts
GOLDEN SPAGHETTI AND SMOKE SPHERES, THIS FEBRUARY AT CALLAO CITY ARTS
Rémi Cabarrou, also known as Roger Kilimanjaro, is the guest artist this February at Callao City Arts, the cultural initiative promoted by Callao City Lights and Cultura Inquieta. The French video artist will share space with the work of some of the artists who have previously shown on our screens, such as Marta Bevacqua, Noel Oszvald, Ibai Acevedo, Giuseppe Gradella, Elizaveta Porodina, Marina Sersale or Maria Svarbova, with new pieces not exhibited until now and with others that have already been shown previously.
Rémi Cabarrou is an independent CG artist based in Paris. His work shows hypnotic movements of such peculiar elements as golden spaghetti falling on different surfaces or coloured balls of smoke that disintegrate on human contact. 3D effect animations that attract more than 220,000 followers on his Instagram account.
Other events in Callao City Lights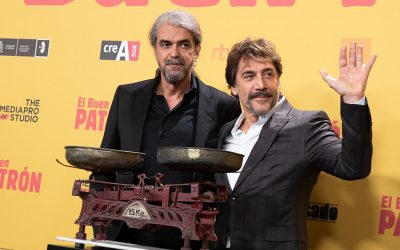 DECEMBER 2021 EVENTS IN OUR SPACE  HBO CELEBRATES THE PREMIERE OF 'SIN NOVEDAD' ('NO ACTIVITY') IN CALLAO    New successful premiere of HBO Max at Cines Callao.. Many well-known celebrities and the...
Other actions in Callao City Lights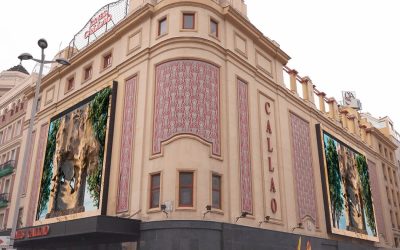 DECEMBER 2021 Actions on our Screens  THE MARKET GARDEN OF MURCIA COMES TO CALLAO  Murcia Tourism has launched a 3D action on the screens of Callao City Lights to promote tourism in the region....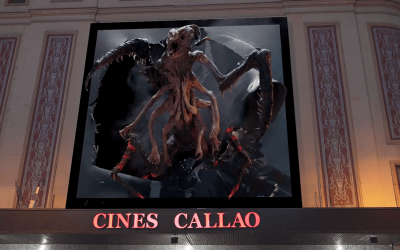 DECEMBER 2021 Actions on our Screens  THE NEW SEASON OF THE WITCHER HITS THE SCREENS OF CALLAO CITY LIGHTS  🐺 The Witcher, starring Henry Cavill bursts in 3D on the screens of Callao.Discover the...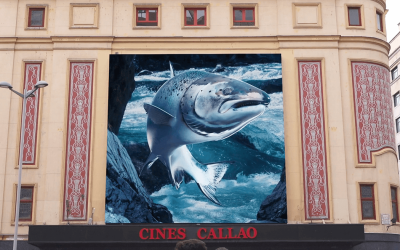 DECEMBER 2021 Actions on our Screens  AHUMADOS DOMINGUEZ FROM THE RIVER TO THE CALLAO SQUARE  A huge salmon surprises us with its spectacular leap from a river, giving the impression that it jumps...