FEBRUARY 2021
Callao City Arts
GOLDEN SPAGHETTI AND SMOKE SPHERES, THIS FEBRUARY AT CALLAO CITY ARTS
Rémi Cabarrou, also known as Roger Kilimanjaro, is the guest artist this February at Callao City Arts, the cultural initiative promoted by Callao City Lights and Cultura Inquieta. The French video artist will share space with the work of some of the artists who have previously shown on our screens, such as Marta Bevacqua, Noel Oszvald, Ibai Acevedo, Giuseppe Gradella, Elizaveta Porodina, Marina Sersale or Maria Svarbova, with new pieces not exhibited until now and with others that have already been shown previously.
Rémi Cabarrou is an independent CG artist based in Paris. His work shows hypnotic movements of such peculiar elements as golden spaghetti falling on different surfaces or coloured balls of smoke that disintegrate on human contact. 3D effect animations that attract more than 220,000 followers on his Instagram account.
Other events in Callao City Lights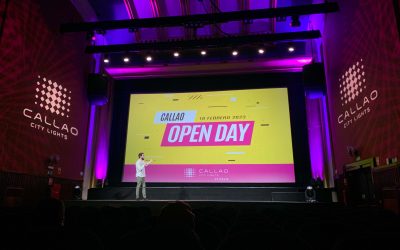 FEBRUARY 2023 EVENTS IN OUR SPACE   SUCCESSFUL OPEN DAY AT CALLAO CITY LIGHTSAround 40 people from the events sector attended the first Callao City Lights open day to get to know our space and the...
Other actions in Callao City Lights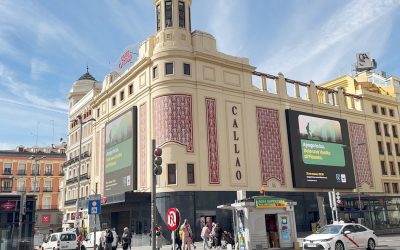 MARCH 2023Actions on our screensCALLAO CITY LIGHTS WITH EARTH HOUROnce again this year, Callao City Lights is joining Earth Hour, the largest global initiative in defence of the environment promoted...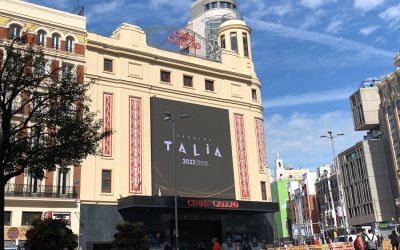 MARCH 2023 Actions on our screensCALLAO CITY LIGHTS COLLABORATES WITH THE TALÍA AWARDS  Callao City Lights is once again showing its support for the world of culture. We are collaborators of the...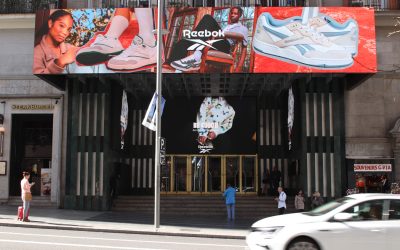 MARCH 2023 Actions on our screens  REEBOK PAYS TRIBUTE TO ITS MOST ICONIC TRAINERS AT CIRCUITO GRAN VÍA  'Act like you never left' is the claim chosen by Reebok  to advertise its most iconic...