MAY 2022
Actions on our Screens
The exoticism of Morocco comes to Callao square
Thanks to a 3D campaign on the screens of Callao City Lights
La Oficina Nacional de Turismo de Marruecos
  has launched a spectacular
3D campaign
on the screens of Callao City Lights with the ambition of making Morocco the preferred destination for travellers and attracting new generations of tourists. The Plaza del Callao thus becomes, for a time, the Spanish showcase for Morocco's tourist offer in three dimensions, thanks to this piece designed by  
BCN Visuals
and managed by  
Irismedia
.
The action, which conveys the brand's new positioning, is part of a powerful international campaign broadcast in some twenty countries;
in Europe, the United States, the Middle East and Africa
. The 3D ad is also broadcast in other iconic outdoor advertising locations such as
Times Square
(New York/USA),
Piccadilly
Circus
(London/England) and
Via Dante
(Milan/Italy), as well as in other cities in the UK. The 3D outdoor campaign enhances the dynamism of the spot with elements such as a blue windswept veil that appears to rise from the Callao City Lights screens, immersing us in the diversity, energy and colour of Morocco. The creative ends with a trail of petals that seem to flutter off the screen, coming from the last scene shown, a green landscape strewn with flowers.
Kingdom of light
Under the slogan
'Morocco. Kingdom of light'
, the campaign began on 22 April and will run for several weeks.
Irismedia
has been the agency responsible for the media strategy, planning and buying worldwide, showcasing conventional and spectacular outdoor formats, innovative productions such as 3D, as well as TV, digital and print ads. The campaign creative is by French agency
BETC
 and 3D development by Spanish agency
BCN Visuals
. "Once again we are once again the chosen location for a brand to carry out a spectacular action such as this one in the outdoor environment. A campaign that can only be seen in 3D on the outdoor screens of the Callao Cinemas, located in the most visited square in Spain, and in other reference points of large format digital outdoor media in the rest of the world, such as
Times Square, Piccadilly Circus
or
Via Dante
, the most commercial street in Milan, among others," says
Gorka Pagazaurtundua, commercial director of Callao City Lights.
"This campaign has been a great challenge due to its global dimension. The commitment to spectacular outdoor formats and innovative productions such as 3D has been a great success and we hope it will attract the public's attention wherever it is being broadcast", say
Irismedia
.
Other events in Callao City Lights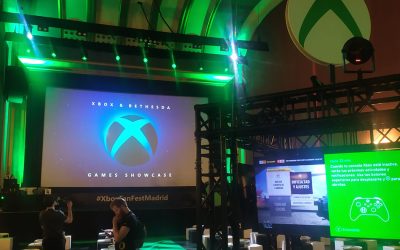 JUNE 2022EVENTS IN OUR SPACECALLAO HOSTS THE XBOX FAN FEST IN MADRID THE GREAT EUROPEAN FESTIVAL FOR VIDEOGAME FANS More than a hundred people gathered on 12 June at the Xbox Fan Fest in Madrid, the...
Other actions in Callao City Lights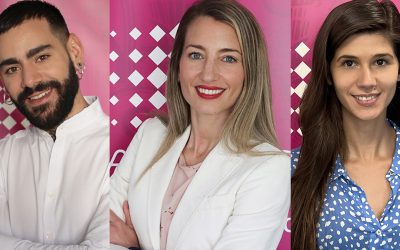 JUNIO 2022 CCL IN THE MEDIA CALLAO CITY LIGHTS STRENGTHENS ITS TEAM With the incorporation of Isabel Rodriguez, as event manager, Miguel Domingo, in marketing, and Laura Rodriguez, in the...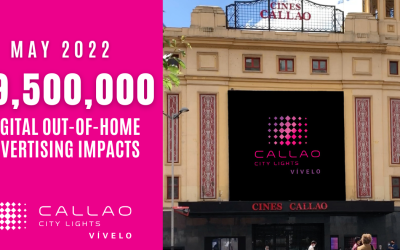 APRIL 2022 Actions on our screens MAY 2022: MORE THAN 19.5 MILLION IMPACTS, CALLAO CITY LIGHTS SCREENS CONTINUE TO BE THE STAR OF THE GRAN VÍA The screens of the Callao cinemas continue to be the...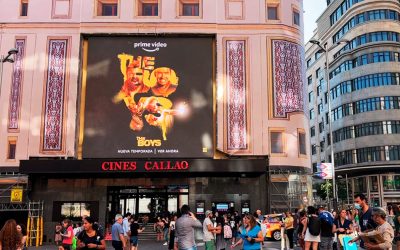 JUNE 2022 Actions on our Screens PRIME VIDEO ADVERTISING DOMINATION FOR THE NEW SEASON OF 'THE BOYS' Callao City Lights has participated with other screens in the advertising domination action that...