MARCH 2020
Actions on our screens
CALLAO CITY LIGHTS TURNS OFF ITS SCREENS ON THE OCCASION OF THE EARTH HOUR
On March 28th, Callao City Lights turned off its screens for one hour to join the 'Earth Hour' initiative promoted by WWF around the world. A gesture aimed at raising awareness of the need to take care of the planet and fight against climate change.
On this occasion, WWF also asked people not only to turn off the lights in their homes, but also to go out onto balconies and windows with torches and mobile phones to send out a message of hope, at a time as critical as the one currently being experienced around the world because of the coronavirus.
To carry out this action. WWF invited people, through its social networks and a video broadcasted in the days before on the screens of Callao City Lights, to download the free app "Morse Lantern" and enter the message Turn off the light. Everything will be fine, which the application translated into flashes of light in Morse code. Its aim was to remind us that, in these difficult times, Earth Hour is more alive than ever to inspire union and collaboration for the common good.
Other premieres at Callao City Lights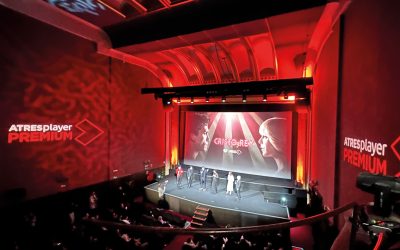 JANUARY 2023 EVENTS IN OUR SPACE  FULL HOUSE AT THE PREMIERE OF 'CRISTO Y REY'  Nobody wanted to miss the preview at Cines Callao of 'Cristo y Rey', the eagerly awaited series about the relationship...