NOVEMBER 2019
Actions on our screens
CALLAO CITY LIGHTS REACHES AN AGREEMENT WITH GRUPO INFINIA TO OFFER RETARGETING TO ITS CLIENTS
We have just reached an agreement with Omnia Mobile, a technology company of the Infinia Group specialising in outdoor advertising, to offer retargeting services to our outdoor screens' clients in Callao Cinemas. This is an important added value that allows us to optimise campaigns by increasing their audience and reaching the target audience more accurately, in order to achieve greater recall and effectiveness.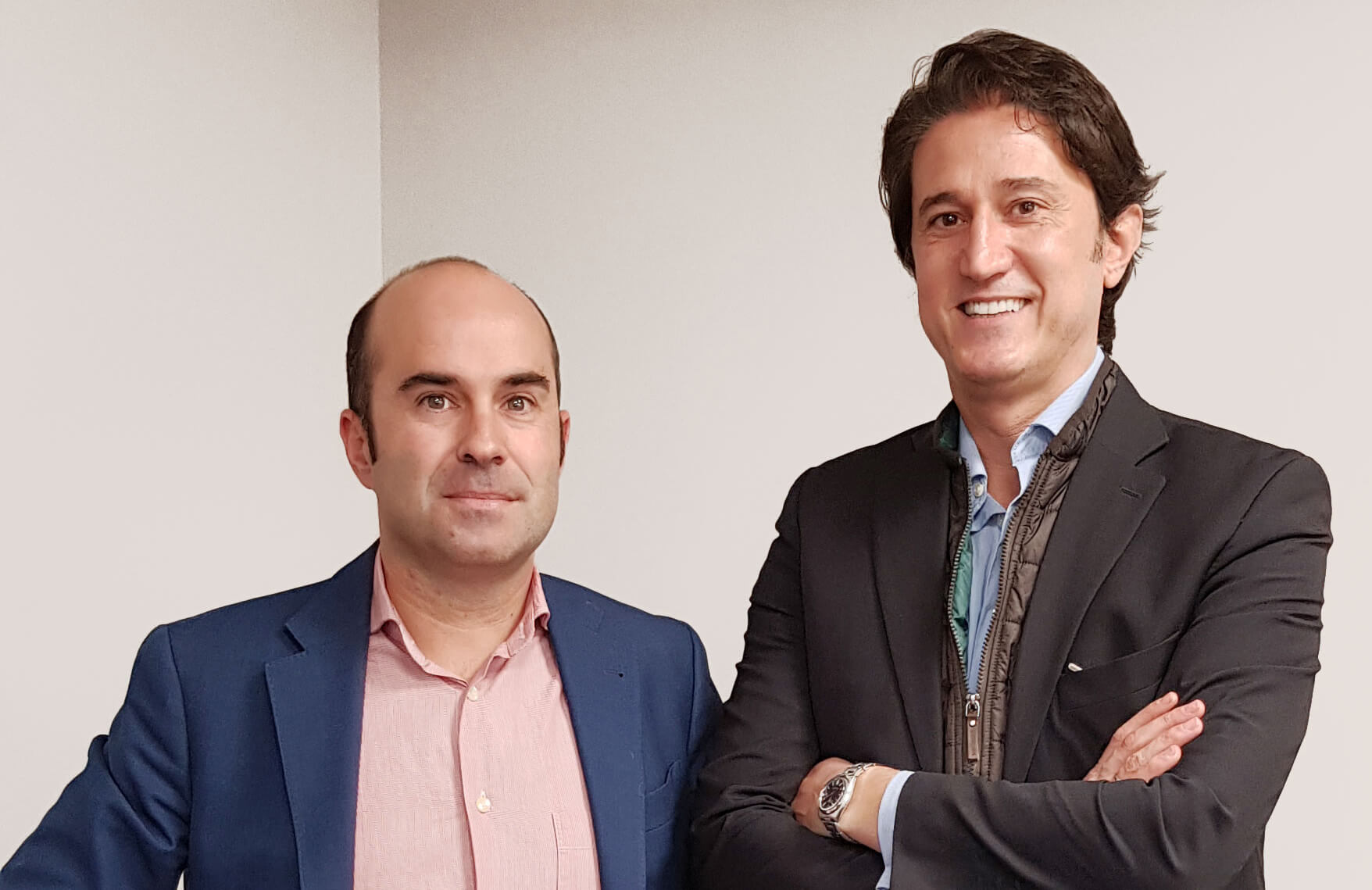 Gorka Pagazaurtundua (Callao City Lights) and Borja Gil (Infinia Group)
In this way, Callao City Lights offers brands and agencies the possibility of extending the campaigns broadcast on their outdoor media to the digital world. In this way, clients will be able to re-impact through their mobile phones, either in a massive way or in a segmented way, the users who were previously impacted by the screens.
Callao City Lights will use the DOOH Omnia Mobile platform that feeds its data from Infinia Mobile, the Infinia Group's DMP (Data Management Platform) audited by PricewaterhouseCoopers. Two trackers owned by the Infinia Group have also been installed at the bottom of the outdoor screens of the Callao Cinemas, which will be used to detect any mobile device passing through the area that has wifi and/or bluetooth function activated.
Microsegmentation, affinity and profile
Thanks to this technology, it will be possible to measure in real time the number of people impacted by the screens with a qualitative information about each one of them (micro-segmentation). It will also make it possible to identify the level of affinity of each of the targets determined with the campaign; consult the volume and profile of the people who passed near the screens; generate attribution models based on the traffic to the shop; and, of course, have detailed post-campaign measurement reports.
Likewise, it will be possible to make a pre-planning of the desired target in the area and know in advance how many users from the advertiser's target can be re-impacted. A powerful tool allows the customers to know in advance the possibilities of their campaign in the mobile environment.
According to Omnia Mobile data, last October Callao City Lights screens achieved about 13.5 million total impacts on an audience composed by 46% of men and 54% of women, mostly between 26 and 55 years old, with an average socioeconomic level (51%) and medium-high (24%), living in Madrid, Catalonia, Valencia and Andalusia.
Other events in Callao City Lights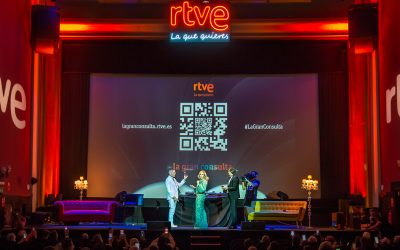 SEPTEMBER 2021 EVENTS IN OUR SPACE  RTVE PRESENTS ITS NEW SEASON IN CALLAO    No faltó nadie a la cita. Bajo el slogan 'RTVE, la que quieres', el pasado 9 de septiembre presentadores, actrices,...
Other actions in Callao City Lights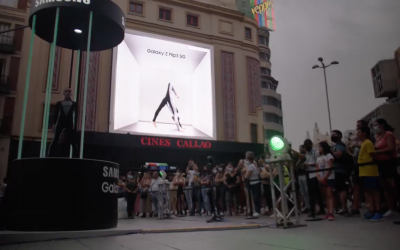 SEPTEMBER 2021 Actions on our screens   SAMSUNG #DESPLIEGATUMUNDO IN CALLAO SQUARE  Brief summary of the contortionism show #DespliegaTuMundo that we experienced last 06/09 in Plaza de Callao,...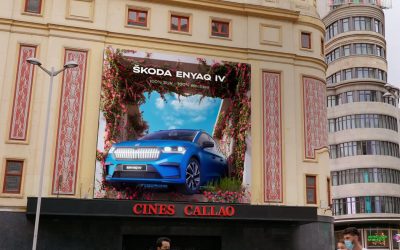 SEPTEMBER 2021 Actions on our Screens  CALLAO CITY LIGHTS BLOOMS WITH THE PASSAGE OF THE NEW ŠKODA ENYAQ iV  The walls of the Cines Callao crack to make way for the new ŠKODA ENYAQ iV, the first...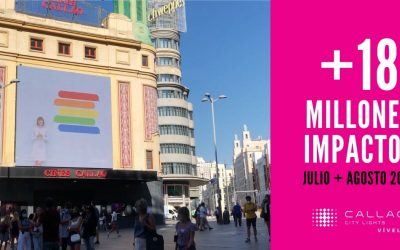 SEPTEMBER 2021 Actions on our screens   CALLAO CITY LIGHTS IMPACTS GROW BY 128%     The impact of our screens continues to rise. During the months of July and August, nearly 18.5 million impressions...