FEBRUARY 2022
Actions on our screens
THE GARRIRAPTOR OF HORIZON FORBIDDEN WEST TAKES OVER THE CALLAO PLAZA
On the occasion of the launch of the Horizon Forbidden West, PlayStation carried out a special action that combined the presence on the screens of Callao City Lights with an original street activation: an impressive sculpture of the Garriraptor, one of the main characters of the game, presiding over the Plaza del Callao.
In addition to publicising this eagerly awaited launch for the gamer world, the DOOH campaign announced the possibility of buying the videogame at 50% off at Game shops, taking two games from the same platform.
The action was complemented by a competition among specialised media for one of their readers to win a stunning Regalla edition of Horizon Forbidden West signed by Michelle Jenner and a reproduction of the bow used by Aloy, the game's protagonist. To enter the draw, participants simply had to upload a selfie with the statue in the square or a photograph of it to Twitter, along with the hashtag #HorizonForbiddenWest and the hashtag created by each of the participating magazines.
The campaign ran from 18 to 22 February, achieving more than 4 million hits on DOOH. On Twitter, more than 538,000 impacts were achieved and a reach of more than 480,000 users.
Other events in Callao City Lights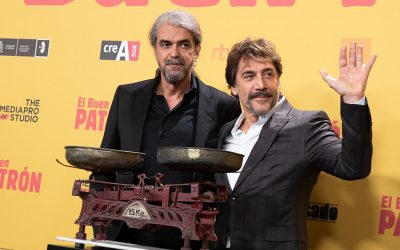 APRIL 2022 EVENTS IN OUR SPACE IPMARK MAGAZINE AND CALLAO CITY LIGHTS HOLD A COLLOQUIUM WITH EVENT AGENCIES AT THE CALLAO CINEMASWith the aim of assessing the current state of the events industry,...
Other actions in Callao City Lights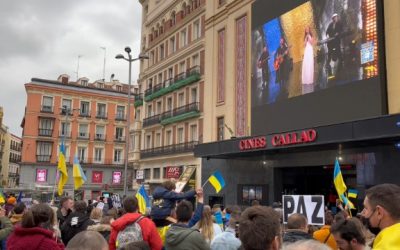 MAY 2022 Actions on our Screens The exoticism of Morocco comes to Callao square Thanks to a 3D campaign on the screens of Callao City Lights La Oficina Nacional de Turismo de Marruecos  has launched...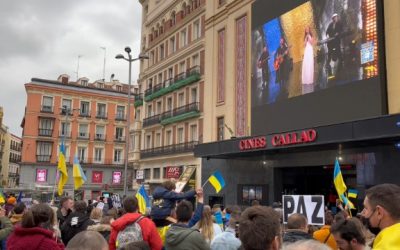 ABRIL 2022 Acciones en nuestras Pantallas Impactante campaña con motivo del Mutua Madrid Open 2022 Bajo el lema 'Ven a la fiesta del tenis', Mutua Madrid Open ha iniciado una llamativa campaña en...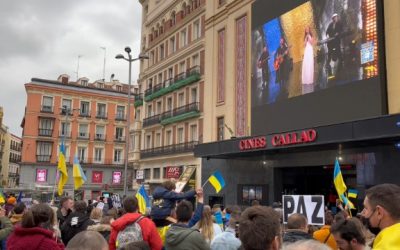 MARCH 2022 Actions on our Screens CALLAO CITY LIGHTS BROADCASTS LIVE THE CONCERT 'SAVE UKRAINE: #STOPWAR' Held in Warsaw, this charity event was broadcast in more than 20 countries and was attended...