MARCH 2022
Actions on our Screens
MARTINI WITHOUT ALCOHOL TURNS THE SCREENS OF CALLAO CITY LIGHTS INTO A COLOURFUL KALEIDOSCOPE
A 3D campaign that also includes a retargeting action in display and social networks.
Callao City Lights is once again the showcase for a spectacular action. This time Martini has been the protagonist of a campaign that includes 3D and mobile retargeting.
An explosion of colour and vegetation fills the Plaza del Callao. The screens of Callao City Lights are filled with fruit and vegetable motifs to advertise
Martini
Vibrante and Martini Floreale, the range of non-alcoholic aperitifs that the Italian brand has launched on the market. A new option that Martini, part of
Bacardí
, has decided to promote with an eye-catching 3D action full of colour and movement reminiscent of the images of a kaleidoscope.
Under the slogan 'For moments full of flavour', Martini breaks into the world of non-alcoholic drinks with two options that the brand recommends drinking on the rocks or combined with tonic. The piece ends with the image of several camomile flowers and orange and lemon slices surrounding two bottles of both varieties, with a 3D effect that makes them appear to protrude from the screens.
The campaign will also be reinforced with a retargeting action on display and, as a great novelty, also on social networks (Facebook and Instagram). The audience impacted by the outdoor campaign, and who have wifi or bluetooth activated on their smartphone, will be impacted again later on their mobile terminal while browsing apps, sites or the aforementioned social networks.
The campaign was developed in 3D by BCN Visuals. Media management was handled by OMD.
Martini Sin Alcohol Vibrante, reddish in colour, is a fruity aperitif with notes of Italian bergamot; and Martini Sin Alcohol Floreale, with floral aromas, has Roman camomile as its main ingredient.
Other events in Callao City Lights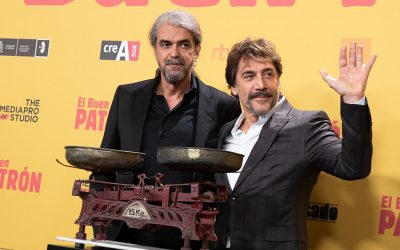 APRIL 2022 EVENTS IN OUR SPACE IPMARK MAGAZINE AND CALLAO CITY LIGHTS HOLD A COLLOQUIUM WITH EVENT AGENCIES AT THE CALLAO CINEMASWith the aim of assessing the current state of the events industry,...
Other actions in Callao City Lights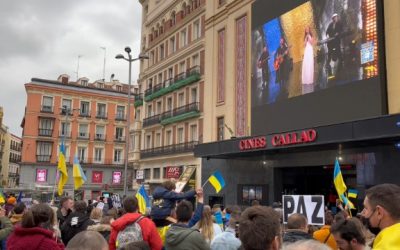 MAY 2022 Actions on our Screens The exoticism of Morocco comes to Callao square Thanks to a 3D campaign on the screens of Callao City Lights La Oficina Nacional de Turismo de Marruecos  has launched...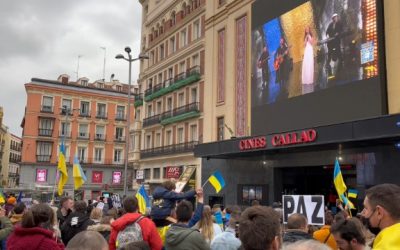 ABRIL 2022 Acciones en nuestras Pantallas Impactante campaña con motivo del Mutua Madrid Open 2022 Bajo el lema 'Ven a la fiesta del tenis', Mutua Madrid Open ha iniciado una llamativa campaña en...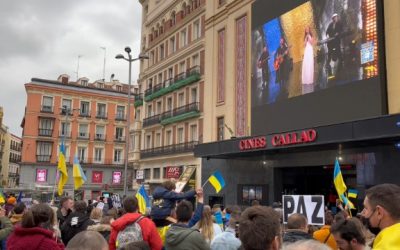 MARCH 2022 Actions on our Screens CALLAO CITY LIGHTS BROADCASTS LIVE THE CONCERT 'SAVE UKRAINE: #STOPWAR' Held in Warsaw, this charity event was broadcast in more than 20 countries and was attended...