DECEMBER 2022
EVENTS IN OUR SPACE 
HARD ROCK AND 'BUDDYSHIP' AT MAREA´S ALBUM PRESENTATION
The rock band Marea was at Cines Callao to present their new album 'Los potros del tiempo' and sign copies for all the fans who wanted to come to the centre of Madrid. An event that coincided with their 25th anniversary and that also served to announce the 'Sin riendas' tour that the band from Navarre will carry out in 2023 in 24 Spanish cities.
Kutxi Romero, Alén Ayerdi, Kolibrí, Cesar Ramallo and El Piñas will be accompanied on this tour by Bocanada, the group that will be opening for them and who also attended the event.
The press conference, held in Sala 1, began with the screening of a video in which various music and television personalities (Bunbury, Calamaro, Fito and Carlos Raya, Estopa and Jordi Évole, Leiva, Rozalén and Manolo García, among others) dedicated a few words to the band on its 25th anniversary. Afterwards, protagonists, journalists and guests were able to enjoy an open bar of beer and snacks in the ambigú of Cines Callao.
In the afternoon, hundreds of fans queued outside the cinema to get the group members' signatures on the new album. A full day full of emotions, memories and a lot of rock & roll.
Other events in Callao City Lights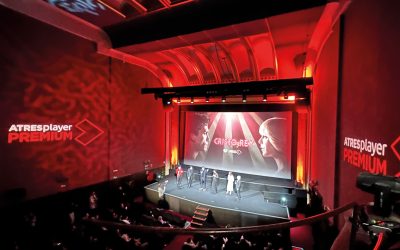 JANUARY 2023 EVENTS IN OUR SPACE  FULL HOUSE AT THE PREMIERE OF 'CRISTO Y REY'  Nobody wanted to miss the preview at Cines Callao of 'Cristo y Rey', the eagerly awaited series about the relationship...
Other actions in Callao City Lights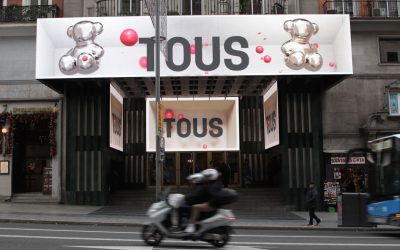 DECEMBER 2022 Actions in our screens  THE TOUS BEARS ARRIVE ON THE GRAN VIA    The jewellery and accessories firm Tous has launched an original Christmas campaign on several screens at Circuito Gran...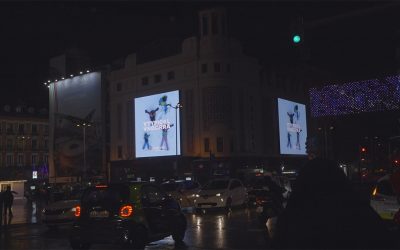 DECEMBER 2022 Actions on our Screens  ANDORRA IS PROMOTED AS AN ATYPICAL TOURIST DESTINATION ON THE GRAN VÍA CIRCUIT    Turismo de Andorra (Visitandorra) has chosen the Circuito Gran Vía  screens to...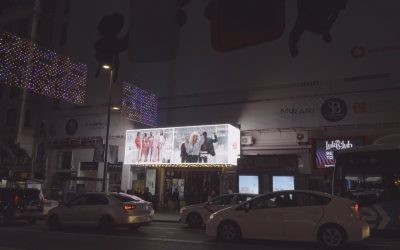 DECEMBER 2022 Actions on our Screens H&M DRESSES THE SCREENS OF THE GRAN VÍA CIRCUIT FOR A CHRISTMAS PARTY The screens of Circuito Gran Vía become a Christmas showcase thanks to H&M, which...