JULY 2022
Callao City Arts
THOMAS FOTOMAS AND MATT TAYLOR REFRESH CALLAO SQUARE
Callao City Arts, the artistic program promoted by Cultura Inquieta and Callao CityLights, presents this July and throughout August an exhibition of the work of photographer Thomas Fotomas and video artist Matt Taylor.
Of French origin, Thomas Fotomas specializes in capturing the ocean and the vertical communion it creates with the sky and the sand. His passion for beach landscapes has been what has led him to make a series of spectacular photographs of surfing of which we offer you a sample. Refreshing and summery images that invite you to take a break in the middle of the heat wave.
Taken mainly in
Hossegor,
in the south of France, Thomas uses long exposures and creative photographic filters to modify his final colors and impress us with a result that reminds us of those glass jars in which we used to keep sand tinted in pastel shades and formed beautiful layers.
Matt Taylor is a designer and technical artist based in Leeds, UK. He has been working in 3D and motion design since 2013. Although he used Cinema4D in his early days, he quickly decided to work with Houdini. A 3D animation software application developed by SideFX that makes it possible for Taylor to realize his three-dimensional video pieces in which machinery, gadgets and impossible architectures trap us with their hypnotic loops and movements.
Other events in Callao City Lights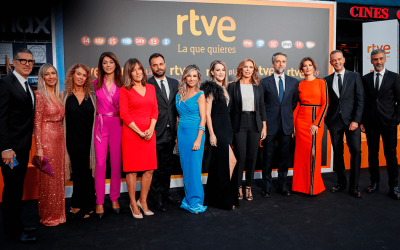 SEPTEMBER 2022 EVENTS IN OUR SPACE RTVE PRESENTS ITS NEW TELEVISION PROGRAMMING IN CALLAO CINEMAS Once again, RTVE chose our space to present its new television programming, on this occasion for the...
Other actions in Callao City Lights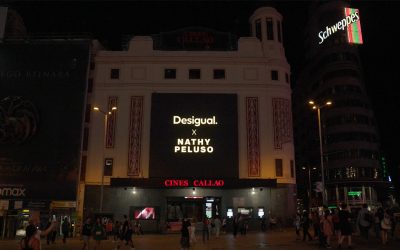 SEPTEMBER 2022 Actions on our Screens DESIGUAL PRESENTS ITS NEW CAMPAIGN WITH NATHY PELUSO AT CALLAO CITY LIGHTS    Desigual chose the screens of Callao City Lights to present its new advertising...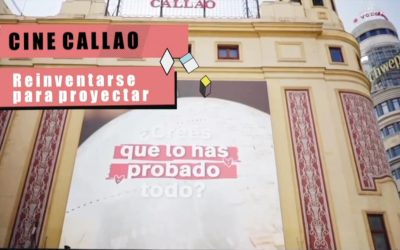 JUNIO 2022 CCL IN THE MEDIA CINES CALLAO STARRING 'CÁMARA ABIERTA' The TV programme Cámara Abierta, specialised in digital culture and broadcast by TVE (La2 and Canal 24 horas), came to Cines...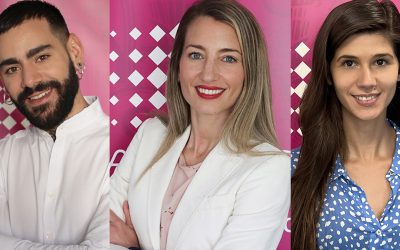 JUNIO 2022 CCL IN THE MEDIA CALLAO CITY LIGHTS STRENGTHENS ITS TEAM With the incorporation of Isabel Rodriguez, as event manager, Miguel Domingo, in marketing, and Laura Rodriguez, in the...