NOVEMBER 2018
Actions on our screens
HBO ESPAÑA® SYNCHRONIZED ACTION WITH 'GAME OF THRONES'
In order to open its mouth and generate expectation for the next premiere of the last season of Juego de Tronos, HBO España has carried out a spectacular synchronized action on the digital screens of Callao City Lights and El Corte Inglés, located in Madrid's Plaza del Callao.
Under the hashtag #PORELTRONO, the protagonists of the series 'invaded' the square, while two string quartets performed, live and at street level, the soundtrack of this cult series for millions of spectators around the world.
The action is part of a global campaign created to announce the premiere of the eighth and final season of the series, which will take place in April 2019.
Other premieres at Callao City Lights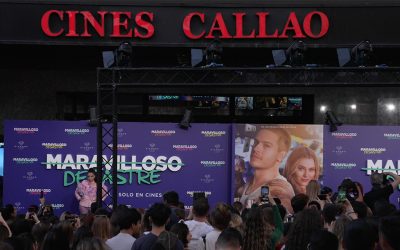 MAY 2023 EVENTS IN OUR SPACE  ATRESPLAYER PREMIUM CHOOSES CALLAO FOR UPA NEXT PREMIERE   The doors of Cines Callao were packed to receive the stars of UPA Next, the sequel to the series 'Un paso...