FEBRUARY 2023
Actions on our screens
TWITCH INVITES YOU TO DISCOVER THE 'UNSUNG HEROES' OF ITS CHANNEL AT CIRCUITO GRAN VÍA
The streaming platform Twitch carried out an advertising domination action in Circuito Gran Vía to invite people to discover the 'anonymous heroes' of its channel. A campaign for which it contracted 10 hours of exclusive broadcasting on the screens of the Cines Callao and the Lope de Vega, Coliseum and Rialto theatres.
Elvira Yuki, the queen of the demon-killing dance; MoureDev, who teaches everyone to program; Pilarsita, the record-breaking gamer; Ollie Gamerz, unexpected winner of the squidcraft games, and Trizia Curtis, the LGTBI+ defender who takes it with a lot of humour, were the protagonists of this action, who were invited to discover them by scanning a QR code displayed on screen and the hashtag #LittleGreatCommunity.
"They are not small. They are just waiting to be discovered. Let's celebrate Twitch's unsung heroes," noted the various creatives developed for the campaign. "Let's celebrate every little big community that gives their all, that does more for others, that can handle everyone, that breaks the mould and opens up safe spaces," the pieces added. A tribute to those content creators who have not yet shot to fame but who have enough merit to achieve it one day. The Mediabrands Content Studio  team was responsible for this work.
Other events in Callao City Lights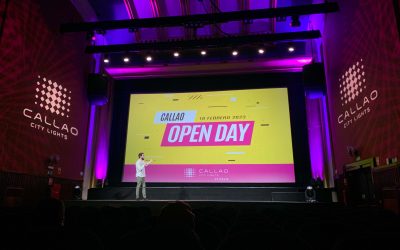 FEBRUARY 2023 EVENTS IN OUR SPACE   SUCCESSFUL OPEN DAY AT CALLAO CITY LIGHTSAround 40 people from the events sector attended the first Callao City Lights open day to get to know our space and the...
Other actions in Callao City Lights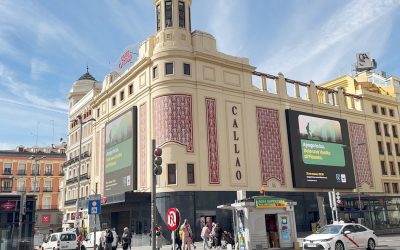 MARCH 2023Actions on our screensCALLAO CITY LIGHTS WITH EARTH HOUROnce again this year, Callao City Lights is joining Earth Hour, the largest global initiative in defence of the environment promoted...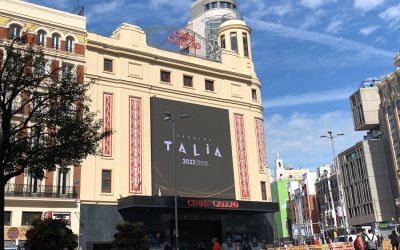 MARCH 2023 Actions on our screensCALLAO CITY LIGHTS COLLABORATES WITH THE TALÍA AWARDS  Callao City Lights is once again showing its support for the world of culture. We are collaborators of the...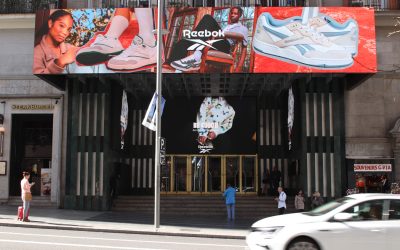 MARCH 2023 Actions on our screens  REEBOK PAYS TRIBUTE TO ITS MOST ICONIC TRAINERS AT CIRCUITO GRAN VÍA  'Act like you never left' is the claim chosen by Reebok  to advertise its most iconic...