OCTOBER 2022
Actions on our Screens
FANTA FILLS SCREENS WITH TERRIFYING 3D FUN
A pumpkin with a skeleton hand appears on the screens of Circuito Gran Vía to catch a Fanta bottle and show it to passers-by. A spectacular 3D work created to promote the soft drink brand this Halloween on the screens of Circuito Gran Vía, which is marketed by Callao City Lights. The creativity has been developed by Maramura, specialist in digital experiences and extended reality.
This is the first 3D campaign designed for the 15 outdoor screens: the ones of the Callao Cinemas and the Lope de Vega, Coliseum and Rialto theatres. The media management has been carried out by Mediacom. 
Under the slogan 'Shiver with laughter this Halloween with Fanta', Fanta is linked in this production to the concept of fun with a wink to the world of fear and terror, so typical of the popular Anglo-Saxon holiday.
The piece, which has been developed for the different screen formats of Circuito Gran Vía, also shows spider webs and insects walking along the edge of the screens, to give a more sinister aspect to the production. An old wooden gate that falls to display the campaign's slogan serves as a closure to this action.
Other events in Callao City Lights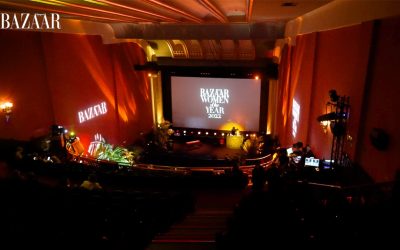 NOVEMBER 2022 EVENTS IN OUR SPACE  HARPER`S BAZAAR CHOOSES CALLAO FOR WOMEN OF THE YEAR AWARDS A night of luxury and glamour at Cines Callao. More than 250 guests attended the gala of the first...
Other actions in Callao City Lights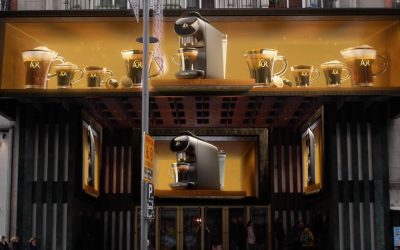 OCTOBER 2022 Actions on our Screens  L'OR FILLS THE GRAND VIA CIRCUIT SCREENS WITH COFFEE    A L'OR capsule protrudes from the screen and is enveloped by a swirl of golden powder and coffee beans,...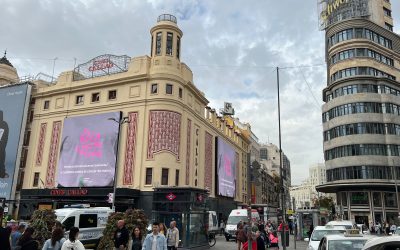 OCTOBER 2022Actions on our ScreensTHE SPANISH ASSOCIATION AGAINST CANCER COMMEMORATES IN CALLAO THE DAY AGAINST MOM'S CANCEROn the occasion of the International Day of the Fight against Breast...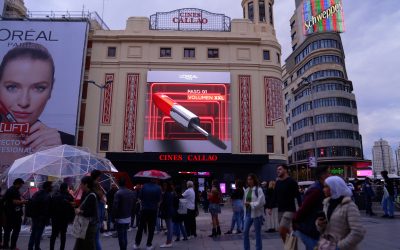 OCTOBER 2022 Actions on our screens  L'ORÉAL PARIS TURNS CALLAO SQUARE INTO A SPECTACULAR BEAUTY SALON   L'Oréal Paris has carried out with the collaboration of Callao City Lights a striking action...