JANUARY 2022
Actions on our Screens
ACTIMEL FILLS THE SCREENS OF CALLAO CITY LIGHTS WITH DIDACTICS AND ORIGINALITY
A group of colourful bacteria with the appearance of cute cartoons flutter and crowd the digital screens of Callao City Lights. This is the start of the eye-catching 3D action that Actimel has started to broadcast in Callao square to raise awareness of how the human immune system works. The 3D image of a giant Actimel closes the campaign.
The immune system acts as an invisible barrier', the piece begins. It concludes with the following slogan: 'Actimel, no other helps your immune system more'. Two clear messages to explain the importance of continuing to help the immune system.
The action has been designed by BCN Visuals specifically for the outdoor screens of the Callao Cinemas. Thanks to their large format, these screens magnify the 3D effect of this work.
The campaign has been broadcast by Mediacom since 25th January with looped broadcasts and two exclusive 15-minute screenings, on 25th January and 8th February.
Other events in Callao City Lights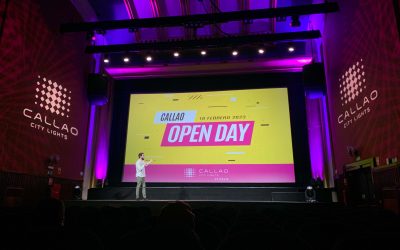 FEBRUARY 2023 EVENTS IN OUR SPACE   SUCCESSFUL OPEN DAY AT CALLAO CITY LIGHTSAround 40 people from the events sector attended the first Callao City Lights open day to get to know our space and the...
Other actions in Callao City Lights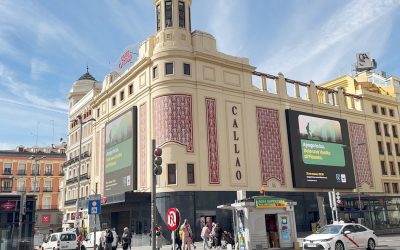 MARCH 2023Actions on our screensCALLAO CITY LIGHTS WITH EARTH HOUROnce again this year, Callao City Lights is joining Earth Hour, the largest global initiative in defence of the environment promoted...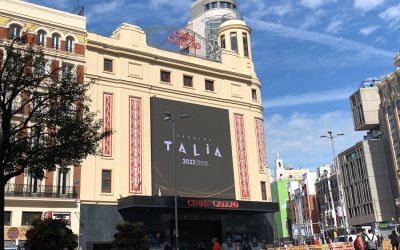 MARCH 2023 Actions on our screensCALLAO CITY LIGHTS COLLABORATES WITH THE TALÍA AWARDS  Callao City Lights is once again showing its support for the world of culture. We are collaborators of the...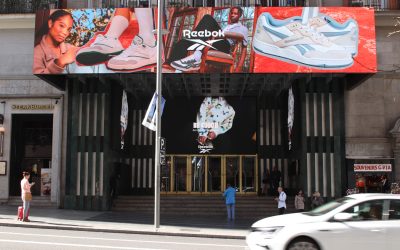 MARCH 2023 Actions on our screens  REEBOK PAYS TRIBUTE TO ITS MOST ICONIC TRAINERS AT CIRCUITO GRAN VÍA  'Act like you never left' is the claim chosen by Reebok  to advertise its most iconic...