JANUARY 2022
Actions on our Screens
ACTIMEL FILLS THE SCREENS OF CALLAO CITY LIGHTS WITH DIDACTICS AND ORIGINALITY
A group of colourful bacteria with the appearance of cute cartoons flutter and crowd the digital screens of Callao City Lights. This is the start of the eye-catching 3D action that Actimel has started to broadcast in Callao square to raise awareness of how the human immune system works. The 3D image of a giant Actimel closes the campaign.
The immune system acts as an invisible barrier', the piece begins. It concludes with the following slogan: 'Actimel, no other helps your immune system more'. Two clear messages to explain the importance of continuing to help the immune system.
The action has been designed by BCN Visuals specifically for the outdoor screens of the Callao Cinemas. Thanks to their large format, these screens magnify the 3D effect of this work.
The campaign has been broadcast by Mediacom since 25th January with looped broadcasts and two exclusive 15-minute screenings, on 25th January and 8th February.
Other events in Callao City Lights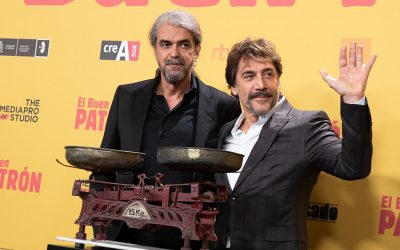 APRIL 2022 EVENTS IN OUR SPACE IPMARK MAGAZINE AND CALLAO CITY LIGHTS HOLD A COLLOQUIUM WITH EVENT AGENCIES AT THE CALLAO CINEMASWith the aim of assessing the current state of the events industry,...
Other actions in Callao City Lights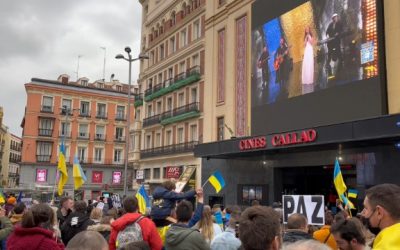 MAY 2022 Actions on our Screens The exoticism of Morocco comes to Callao square Thanks to a 3D campaign on the screens of Callao City Lights La Oficina Nacional de Turismo de Marruecos  has launched...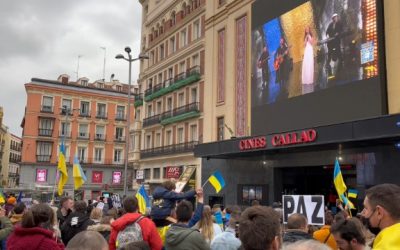 ABRIL 2022 Acciones en nuestras Pantallas Impactante campaña con motivo del Mutua Madrid Open 2022 Bajo el lema 'Ven a la fiesta del tenis', Mutua Madrid Open ha iniciado una llamativa campaña en...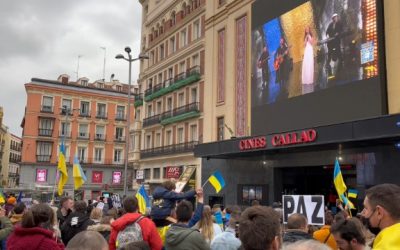 MARCH 2022 Actions on our Screens CALLAO CITY LIGHTS BROADCASTS LIVE THE CONCERT 'SAVE UKRAINE: #STOPWAR' Held in Warsaw, this charity event was broadcast in more than 20 countries and was attended...