MARCH 2021
CALLAO CITY LIGHTS CSR ACTIONS
CALLAO CITY LIGHTS: AN ECO FRIENDLY COMPANY
Callao City Lights is an eco-friendly company involved in caring for the environment. An awareness that goes back years, when in 2011 the first DOOH (Digital Out of Home) screens were installed on the façades of the Callao Cinemas, ensuring a reduction in energy consumption and environmental impact. And that has continued to be the case with their renovation in 2019.
In addition, our sustainability policy has led us to convey this message of awareness to our customers. Therefore, recycling waste and packaging and consuming nationally produced products in our cinemas have also been key measures for Callao City Lights to implement in support of caring for the planet.
OUTDOOR SCREENING IN CALLAO CITY LIGHTS
We respect and care for the environment, based on a sustainable philosophy centred on the digitalisation of our outdoor advertising media; an innovation that has allowed us to reduce our impact on the planet.
In 2011 our first digital screens arrived, leaving behind the traditional printed signage. A paper or canvas advertising medium that had a high environmental impact, both in its printing phase (highly polluting inks) and in its subsequent destruction. A transformation to digital that allowed us to reduce our waste to zero and minimise our environmental impact.
In April 2019 we renewed our outdoor advertising screens again, replacing them with the latest generation of LED technology supports, which are much more efficient, as they allowed us to reduce the electricity consumption of our screens by 30%. The environmental benefits of LED lighting are present from the production stage, as the use of substances such as lead and mercury are zero. Another of its environmental advantages is that they produce less heat than traditional bulbs, thus reducing the emission of C02 which aims to avoid the increase in the concentration of GHG (greenhouse gases).
ENVIRONMENT IN CALLAO CINEMAS
At Cines Callao, caring for the planet is already a reality. With the support of Ecoembes, we have set up several recycling points for paper and plastic packaging that are available to our customers on all floors of the cinema. In addition, we support the consumption of Spanish products by including national brands in our bar menu (Mahou, ChupaChups, Lacasitos…), thus reducing the energy impact of transporting goods from other countries or parts of the world.
Our latest action in line with sustainability has focused on the replacement in 2020 of our traditional printed signage in Callao Cinemas, located inside and outside the box office, with LED technology screens.
RSC IN CALLAO CITY LIGHTS
Our commitment to the environment drives us to include corporate social responsibility actions in our calendar year after year. We are special collaborators in "Earth Hour", the global activity conceived and promoted by the World Wildlife Fund (WWF), which is held on the last Saturday in March each year and consists of switching off our large format advertising screens for one hour. A symbolic action that thousands of homes and companies around the world take part in every year, with the aim of raising awareness in society of the need to adopt measures to combat climate change and polluting emissions, as well as to save energy and reduce light pollution.
Other events in Callao City Lights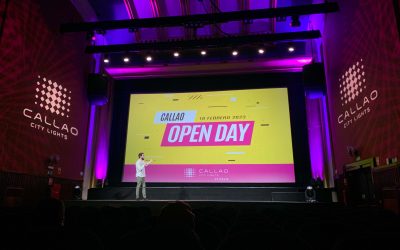 FEBRUARY 2023 EVENTS IN OUR SPACE   SUCCESSFUL OPEN DAY AT CALLAO CITY LIGHTSAround 40 people from the events sector attended the first Callao City Lights open day to get to know our space and the...
Other actions in Callao City Lights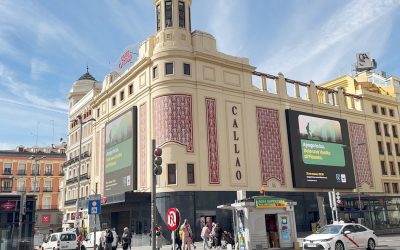 MARCH 2023Actions on our screensCALLAO CITY LIGHTS WITH EARTH HOUROnce again this year, Callao City Lights is joining Earth Hour, the largest global initiative in defence of the environment promoted...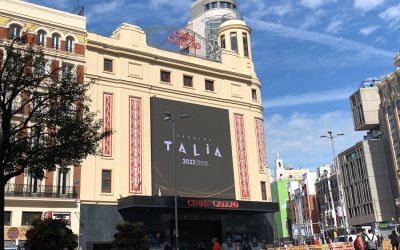 MARCH 2023 Actions on our screensCALLAO CITY LIGHTS COLLABORATES WITH THE TALÍA AWARDS  Callao City Lights is once again showing its support for the world of culture. We are collaborators of the...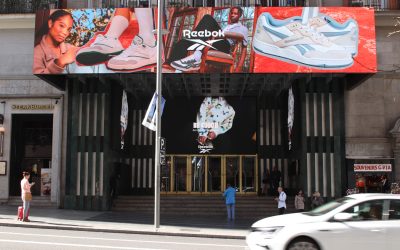 MARCH 2023 Actions on our screens  REEBOK PAYS TRIBUTE TO ITS MOST ICONIC TRAINERS AT CIRCUITO GRAN VÍA  'Act like you never left' is the claim chosen by Reebok  to advertise its most iconic...