SEPTEMBER 2022
EVENTS IN OUR SPACE
THE WOMEN'S PROFESSIONAL SOCCER LEAGUE IS PRESENTED IN CALLAO CITY LIGTHS
Launch of the Liga Profesional de Fútbol Femenino (LPFF) at Callao City Lights. Hundreds of guests attended this great event that marked a historic day for Spanish sport. The LPFF presented its new image in an event presided over by the organization's board of directors and its president, Beatriz Álvarez Mesa, which was attended by a good representation of Spanish women's soccer and great personalities from the world of sport, including Javier Tebas, president of LaLiga.
Among the players of the women's league we could see
Nahikari
, from Real Madrid;
Nerea Eizagirre
, from Real Sociedad;
Maitane
,
Van Dongen or Menayo
, from Atlético;
Marta Carro
, from Valencia;
María Alharilla,
accompanied by her baby, from Levante;
Ainoa Campo
or coach
Sara Monforte
, from Villarreal….
Also in attendance were historic Spanish sportswomen such as former basketball player Amaya Valdemoro or former gymnast Almudena Cid and politicians who have supported the process of professionalization of the women's soccer league, such as Irene Lozano, former president of the Superior Sports Council, or Albert Solé, who currently holds that position.
With F for soccer
"Liga F, because without F soccer is not written the same" was the slogan chosen by the new League to publicize its new brand image. A logo in which the letter F acquires special prominence and which was unveiled after a countdown on the screen in Room 1. The guests entered the space after posing at the outdoor photocall at the entrance to the cinema.
Room 1 was also the place chosen to hold a welcome cocktail, after half of the seats in the space had been removed. In addition, the press had another photocall in the cinema's ambiguous area where journalists could conduct interviews with the guests.
The hall of the cinema was decorated with the equipment of the different clubs that will compete in the LPFF, which will begin this new season on the weekend of September 10 and, as announced at the event, will be broadcast by DAZN.
Other events in Callao City Lights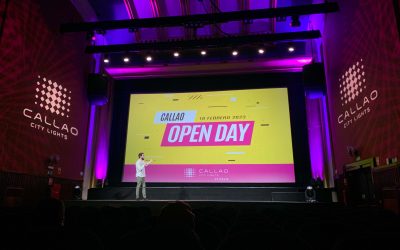 FEBRUARY 2023 EVENTS IN OUR SPACE   SUCCESSFUL OPEN DAY AT CALLAO CITY LIGHTSAround 40 people from the events sector attended the first Callao City Lights open day to get to know our space and the...
Other actions in Callao City Lights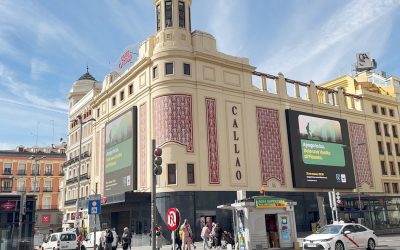 MARCH 2023Actions on our screensCALLAO CITY LIGHTS WITH EARTH HOUROnce again this year, Callao City Lights is joining Earth Hour, the largest global initiative in defence of the environment promoted...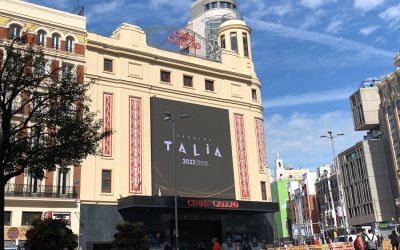 MARCH 2023 Actions on our screensCALLAO CITY LIGHTS COLLABORATES WITH THE TALÍA AWARDS  Callao City Lights is once again showing its support for the world of culture. We are collaborators of the...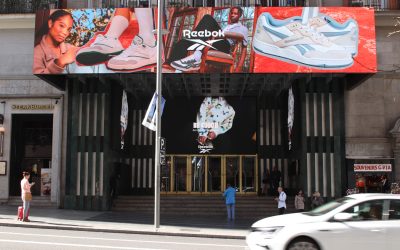 MARCH 2023 Actions on our screens  REEBOK PAYS TRIBUTE TO ITS MOST ICONIC TRAINERS AT CIRCUITO GRAN VÍA  'Act like you never left' is the claim chosen by Reebok  to advertise its most iconic...