JULY 2021
EVENTS IN OUR SPACE
THE NEW BEEFEATER PROPOSAL THAT WILL MAKE YOU FORGET ABOUT THE BEACH
With the arrival of the heat, what better way to cool off in the city than enjoying an urban oasis. Beefeater, the most awarded gin in the world, has chosen the rooftop of the Cines Callao to celebrate URBAN SUMMER, an event that will help to cool down the hottest days of summer and spend a few hours outdoors enjoying music and the best cocktails.
In the midst of greenery and with small jets of steam, attendees will be able to relax and disconnect from the city without leaving it, and even take a shower of atomised water. An experience in the purest London style that will take place over 11 days, between 9 and 19 July, and in which, thanks to Beefeater, you will be able to taste the ICED GIN flavour combinations, the new slushy cocktails of the classic gin & tonic, mango or strawberry, and attend DJ sessions and live music.
The event will be held between 9 and 19 July, from 17:00pm – 23:00pm.
To attend the event visit Planplanner.
Other events in Callao City Lights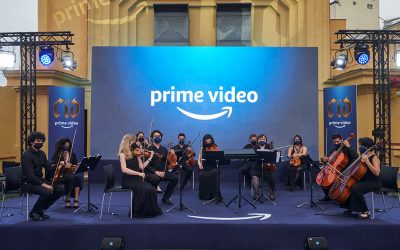 JULY 2021 EVENTS IN OUR SPACE  CALLAO CINEMAS OPEN THEIR ROOFTOP AS AN EVENT VENUE    La llegada del buen tiempo es el mejor momento para asistir a eventos al aire libre. Callao City Lights abre su...
Other actions in Callao City Lights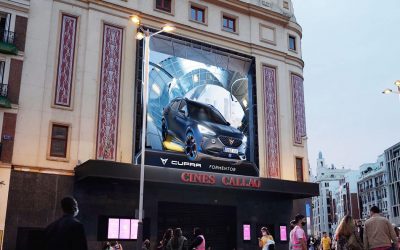 JUNE 2021 Actions on our Screens  CUPRA FORMENTOR LAUNCHES 3D CAMPAIGN IN CALLAO CITY LIGHTS  A vehicle appears to appear on the outdoor screens of the Callao Cinemas after driving inside a silver...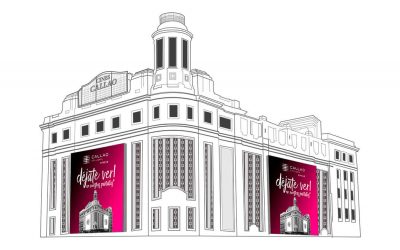 JULY 2021 Actions on our screens   CALLAO CITY LIGHTS: MORE THAN 27 MILLION IMPACTS IN THE SECOND QUARTER OF 2021   The Callao City Lights screens achieved, during the first quarter of 2021, more...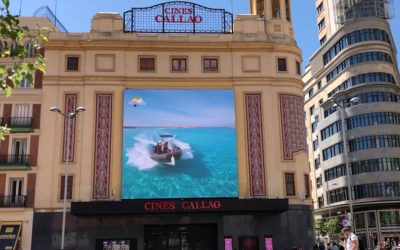 JUNE 2021 Actions on our screens   BALEARIC TOURISM'S MOBILE RETARGETING CAMPAIGN   New retargeting action on the screens of Callao City Lights. Between 19 and 25 May, AETIB - Agència d'Estratègia...