SEPTEMBER 2021
EVENTS IN OUR SPACE
TELVA HOLDS IN CALLAO THE FIRST CONFERENCE ON ENERGY AND HAPPINESS
The Congress, with Anne Igartiburu as master of ceremonies, focused on analysing the importance of the working environment, the role of new technologies, inspirational leadership, the personal development of young people and the impact of positive energy.
Tal Ben-Shahar, Doctor in Positive Psychology and Philosophy (HARVARD UNIVERSITY); Raj Sisodia, co-founder of the CONCIOUS CAPITALISM movement; Margarita Álvarez, founder of WORKING FOR HAPPINESS; Carlos de Hita, author of the book "The Sound of Nature"; Vas Narasimhan, CEO of NOVARTIS; María Hernández-Alcalá, co-founder and CEO of FUTURLIFE21, and Guillermo Martínez, founder of AYUDAME3D, were some of the nearly 20 speakers who participated in this meeting held in Room 1 of Callao City Lights. All of them were coordinated by Elsa Punset, writer, philosopher and populariser, in her role as content director of the Energy and Happiness Congress.
In addition, the rooftop space of the building served as a stage for different workshops on humour (Daniel Delacámara), interpersonal relationships (Pablo D'Ors), meditation (Alejandra Vallejo-Nágera) and physical health (Juan Ignacio Martínez Salamanca), which were open to those attending the congress. An opportunity to learn all the secrets of wellbeing: from nutrition, sleep, self-knowledge or personal relationships…
All of this with the support of the Callao City Lights screens, which showed, during the day, the celebration of this event.
Other events in Callao City Lights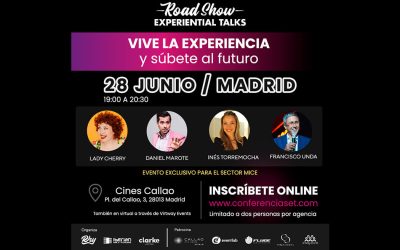 JUNE 2022EVENTS IN OUR SPACECALLAO CITY LIGHTS, ESCENARIO DE ET ROAD SHOW ESPAÑA Daniel Marote, Lady Cherry, Inés Torremocha and Francisco Unda will be the speakers at ET Road Show España 2022, an...
Other actions in Callao City Lights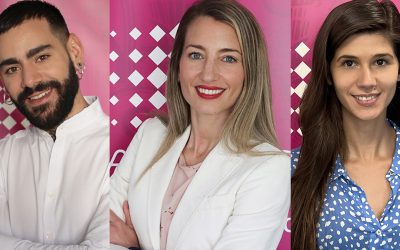 JUNIO 2022 CCL IN THE MEDIA CALLAO CITY LIGHTS STRENGTHENS ITS TEAM With the incorporation of Isabel Rodriguez, as event manager, Miguel Domingo, in marketing, and Laura Rodriguez, in the...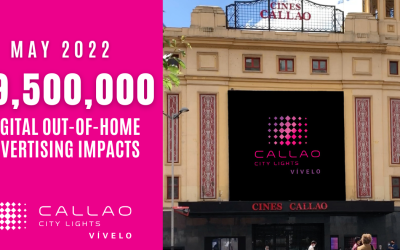 APRIL 2022 Actions on our screens MAY 2022: MORE THAN 19.5 MILLION IMPACTS, CALLAO CITY LIGHTS SCREENS CONTINUE TO BE THE STAR OF THE GRAN VÍA The screens of the Callao cinemas continue to be the...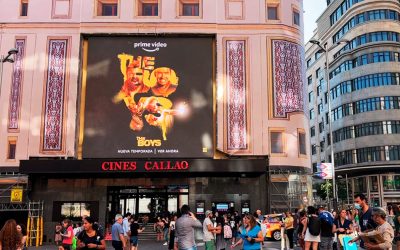 JUNE 2022 Actions on our Screens PRIME VIDEO ADVERTISING DOMINATION FOR THE NEW SEASON OF 'THE BOYS' Callao City Lights has participated with other screens in the advertising domination action that...