APRIL 2019
Our Corporate Events
CHARITY EVENT IN FAVOUR OF 'EL SUEÑO DE VICKY' FOUNDATION
With the goal of raising funds for childhood cancer research, El sueño de Vicky Foundation held a masquerade ball at Cines Callao. A charity event that was joined by many well-known faces, this time to support a clinical trial conducted by the Pediatric Brain Tumors Unit at the Hospital Niño Jesús in Madrid.

The celebration of this charity event is part of Callao City Lights' commitment to causes such as this one, with special attention and sensitivity to the world of childhood. According to Laura and Josué Reyzabal, CEOs of Callao City Ligths, "Giving up our space and everything involved in holding this charity event is part of the philosophy of our company. Especially when the goal is to help causes as valuable and necessary as the one that governs the foundation Vicky's Dream".
Other events in Callao City Lights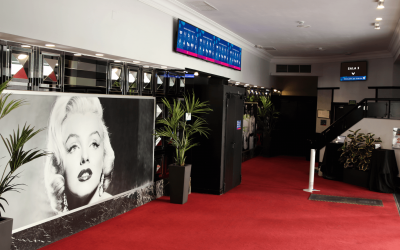 SEPTEMBER 2020 Actions on our Screens  CINES CALLAO REOPEN THEIR DOORS SAFELY AGAINST COVID19   We love to see you again in Callao Cinemas and for us, your safety is the most importat thing to take...
Other actions in Callao City Lights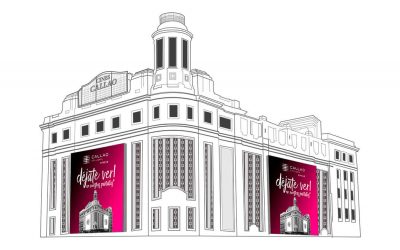 JANUARY 2020 Actions on our screens   CALLAO CITY LIGHTS: 28 MILLION IMPACTS IN THE LAST QUARTER OF 2020   The Callao City Lights screens achieved, during the last quarter of 2020, more than 28...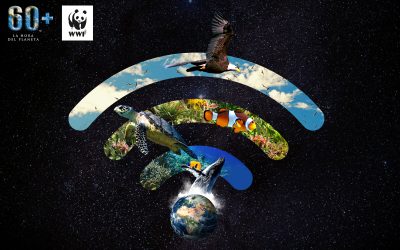 MARCH 2021 CSR ACTIONS ON OUR SCREENS  CALLAO CITY LIGHTS JOINS EARTH HOUR  Once again this year, Callao City Lights will collaborate with WWF in the Earth Hour initiative, which aims to raise...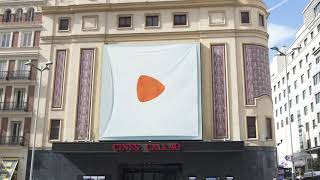 FEBRERY 2021 Actions on our Screens  ZALANDO PRESENTS ITS NEW 'STREET IT ALL' CAMPAIGN WITH 3D SCREENS IN CALLAO CITY LIGHTS  Zalando has resorted to the 3D technology of the Callao City Lights...