OCTOBER 2018
Our Corporate Events
SANITAS FOUNDATION CELEBRATES IN CALLAO THE WORLD CYCLING CHAMPIONSHIP FOR INCLUSION
Renowned figures from the world of cycling attended this event with which Sanitas Foundation culminated the celebration of the IX Week of Inclusive Sport. An event that has sought, as in its eight previous editions, to demonstrate that the practice of inclusive sport between people with and without disabilities is already a reality, even in the field of professional championships.
Cines Callao helds the competition that was attended by prominent athletes with and without disabilities, such as Teresa Perales, Juanjo Mendez, Jairo Ruiz, Loida Zabala, Perico Delgado, Oscar Pereiro, Carlos Sastre, Carlos Coloma and Luis Angel Maté. The victory was for the team of Carlos Coloma (Olympic medalist in Mountain Bike) and Luismi Marquina (Spanish Champion in Adapted Cycling).
With the help of a simulator, the participants were able to ride bicycles and handbikes on rollers, connected to each other, different stages of the most famous competitions in the world of cycling: the Tour de France, the Giro d'Italia, the World Championship and, of course, the Tour of Spain.
Other events in Callao City Lights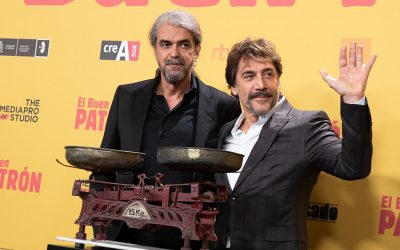 OCTOBER 2021 EVENTS IN OUR SPACE  PREMIERE OF 'EL BUEN PATRÓN' THE FILM BY FERNANDO LEÓN DE ARANOA THAT WILL COMPETE IN THE OSCARS    The Cines Callao were the venue chosen to celebrate the premiere...
Other actions in Callao City Lights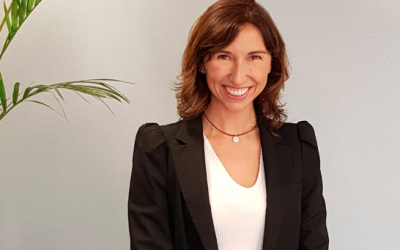 DECEMBER 2021 CCL IN THE MEDIA  CALLAO CITY LIGHTS REINFORCES ITS COMMERCIAL AREA WITH THE RECRUITMENT OF MARTA BUSTOS   Callao City Lights, the brand under which the large format digital screens...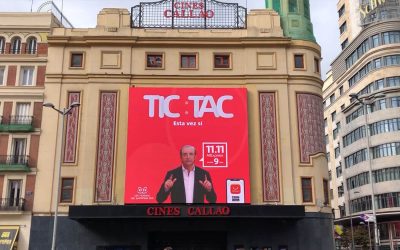 NOVEMBER 2021 Actions on our screens   ALIEXPRESS AND PEDREROL STAR IN COUNTDOWN IN CALLAO   To celebrate World Shopping Day on 11 November, which coincides with Singles Day in China, AliExpress...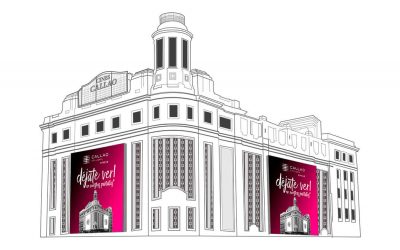 NOVEMBER 2021 Actions on our screens   OCTOBER: CALLAO CITY LIGHTS IMPACTS INCREASE BY 47.5%   The impact of our screens continues to grow. Last October they increased by 47.5% compared to the...