OCTOBER 2018
Our Corporate Events
SANITAS FOUNDATION CELEBRATES IN CALLAO THE WORLD CYCLING CHAMPIONSHIP FOR INCLUSION
Renowned figures from the world of cycling attended this event with which Sanitas Foundation culminated the celebration of the IX Week of Inclusive Sport. An event that has sought, as in its eight previous editions, to demonstrate that the practice of inclusive sport between people with and without disabilities is already a reality, even in the field of professional championships.
Cines Callao helds the competition that was attended by prominent athletes with and without disabilities, such as Teresa Perales, Juanjo Mendez, Jairo Ruiz, Loida Zabala, Perico Delgado, Oscar Pereiro, Carlos Sastre, Carlos Coloma and Luis Angel Maté. The victory was for the team of Carlos Coloma (Olympic medalist in Mountain Bike) and Luismi Marquina (Spanish Champion in Adapted Cycling).
With the help of a simulator, the participants were able to ride bicycles and handbikes on rollers, connected to each other, different stages of the most famous competitions in the world of cycling: the Tour de France, the Giro d'Italia, the World Championship and, of course, the Tour of Spain.
Other events in Callao City Lights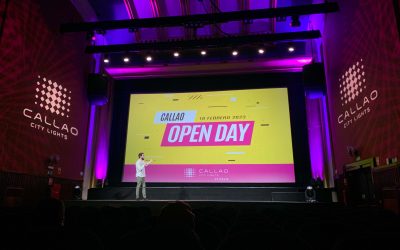 FEBRUARY 2023 EVENTS IN OUR SPACE   SUCCESSFUL OPEN DAY AT CALLAO CITY LIGHTSAround 40 people from the events sector attended the first Callao City Lights open day to get to know our space and the...
Other actions in Callao City Lights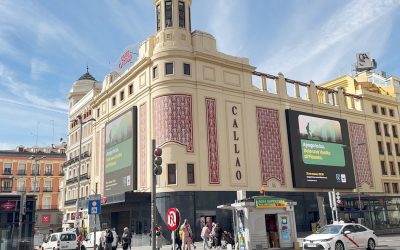 MARCH 2023Actions on our screensCALLAO CITY LIGHTS WITH EARTH HOUROnce again this year, Callao City Lights is joining Earth Hour, the largest global initiative in defence of the environment promoted...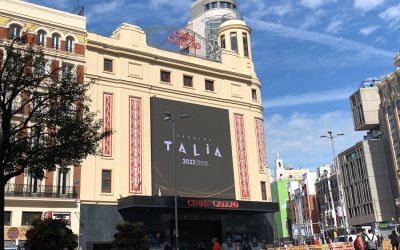 MARCH 2023 Actions on our screensCALLAO CITY LIGHTS COLLABORATES WITH THE TALÍA AWARDS  Callao City Lights is once again showing its support for the world of culture. We are collaborators of the...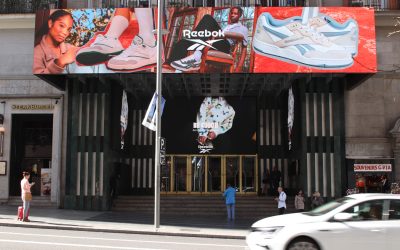 MARCH 2023 Actions on our screens  REEBOK PAYS TRIBUTE TO ITS MOST ICONIC TRAINERS AT CIRCUITO GRAN VÍA  'Act like you never left' is the claim chosen by Reebok  to advertise its most iconic...