FEBRUARY 2020
Our Corporate Events 
MULTILINGUAL CONCERT BY GUADI GALEGO
Callao City Lights was the stage chosen by the singer Guadi Galego to offer a concert based on her latest album, 'Inmersión', in which the Galician artist reinterprets different pieces from her career in the seven languages spoken on the peninsula and for which she has just been awarded.
A record in which she has collaborated with renowned artists from the different autonomous communities, such as Mikel Urdangarin, Judit Neddermann, Vega, Clara Peya and Iván Ferreiro.
Galego has just been recognised by all the autonomous governments with their own language for its role in favour of diversity and promoting the plurilingualism of the state, reflected in this record.
The Prize for the Promotion of the Plurilingual Reality of the State is an award established in 2008 by the governments of the Basque Country, Catalonia, Galicia, the Valencian Community, Navarre and the Balearic Islands on the occasion of the International Year of Languages. The aim is to recognise the work of individuals, organisations or companies in the defence and promotion of linguistic diversity.
Other events in Callao City Lights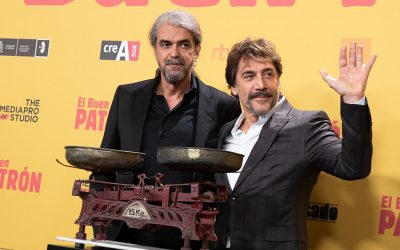 OCTOBER 2021 EVENTS IN OUR SPACE  PREMIERE OF 'EL BUEN PATRÓN' THE FILM BY FERNANDO LEÓN DE ARANOA THAT WILL COMPETE IN THE OSCARS    The Cines Callao were the venue chosen to celebrate the premiere...
Other actions in Callao City Lights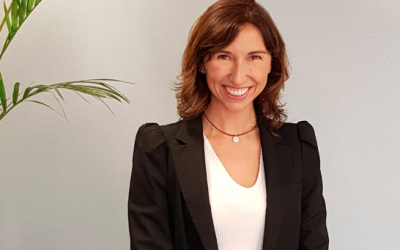 DECEMBER 2021 CCL IN THE MEDIA  CALLAO CITY LIGHTS REINFORCES ITS COMMERCIAL AREA WITH THE RECRUITMENT OF MARTA BUSTOS   Callao City Lights, the brand under which the large format digital screens...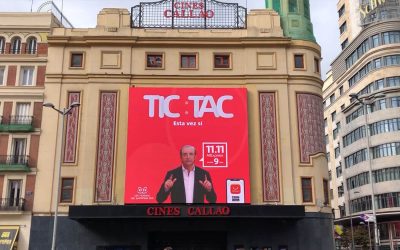 NOVEMBER 2021 Actions on our screens   ALIEXPRESS AND PEDREROL STAR IN COUNTDOWN IN CALLAO   To celebrate World Shopping Day on 11 November, which coincides with Singles Day in China, AliExpress...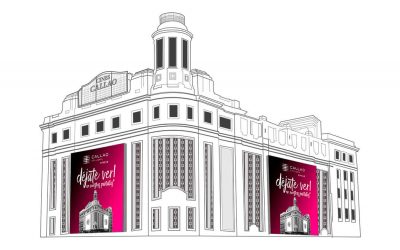 NOVEMBER 2021 Actions on our screens   OCTOBER: CALLAO CITY LIGHTS IMPACTS INCREASE BY 47.5%   The impact of our screens continues to grow. Last October they increased by 47.5% compared to the...