JUNE 2021
EVENTS IN OUR SPACE
'MASTERCHEF' AND SONY PICTURES HOLD A CINEMA COCKTAIL PARTY AT CALLAO CITY LIGHTS
'Masterchef', the successful culinary talent show produced by RTVE in collaboration with Shine Iberia, chose the rooftop of the Callao Cinemas to celebrate, with the collaboration of Sony Pictures Entertainment, the outdoor test of the ninth programme of its ninth edition.
The cookers, ovens and cooking ingredients were moved to the top of our building, where the contestants had to prepare a welcome cocktail for those attending the preview of 'Descarrilados', a comedy produced by Sony Pictures and starring Arturo Valls, Ernesto Sevilla, Julián López, Ana Milán and Dafne Fernández. A perfect example of how to combine two of our best spaces, the rooftop and the emblematic Sala 1, to achieve a cinematic result.
Each team had to prepare seven canapés that would transport the main characters of the film and sixty-five other VIP guests to the main European capitals. The tasting was also attended by contestants from other editions of 'MasterChef', such as Jorge Brazález and Miri, from 'MasterChef 5', Luna, from 'MasterChef 8', and Aitana, from 'MasterChef 7'.
Samantha Vallejo-Nágera, Pepe Rodríguez and Jordi Cruz, MasterChef chefs and jurors, did not miss the event.
Other events in Callao City Lights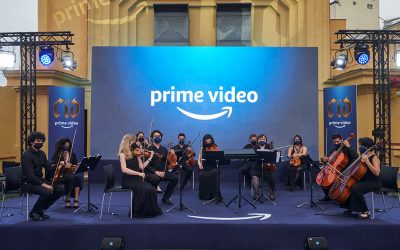 JULY 2021 EVENTS IN OUR SPACE  CALLAO CINEMAS OPEN THEIR ROOFTOP AS AN EVENT VENUE    La llegada del buen tiempo es el mejor momento para asistir a eventos al aire libre. Callao City Lights abre su...
Other actions in Callao City Lights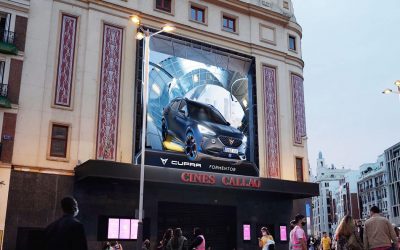 JUNE 2021 Actions on our Screens  CUPRA FORMENTOR LAUNCHES 3D CAMPAIGN IN CALLAO CITY LIGHTS  A vehicle appears to appear on the outdoor screens of the Callao Cinemas after driving inside a silver...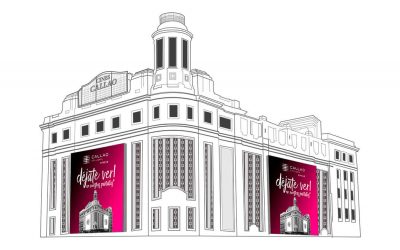 JULY 2021 Actions on our screens   CALLAO CITY LIGHTS: MORE THAN 27 MILLION IMPACTS IN THE SECOND QUARTER OF 2021   The Callao City Lights screens achieved, during the first quarter of 2021, more...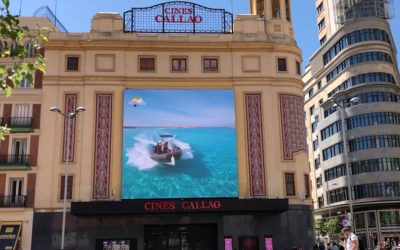 JUNE 2021 Actions on our screens   BALEARIC TOURISM'S MOBILE RETARGETING CAMPAIGN   New retargeting action on the screens of Callao City Lights. Between 19 and 25 May, AETIB - Agència d'Estratègia...