MAY 2023
EVENTS IN OUR SPACE 
LG CHOOSES CALLAO TO PRESENT ITS NEW AIR CONDITIONING SYSTEM WITH IA
Callao City Lights was the venue chosen by LG to present Multi V i, its new air-conditioning system with AI that learns from the uses and needs of users, with the aim of achieving maximum comfort with minimum energy consumption. This is the latest generation, the sixth, specifically, of its air conditioning equipment for hotels, residential buildings and other large projects.
The event included talks and interviews in Room 2 and a product showcase and cocktail in Room 1, with live music by a DJ.
The meeting was attended by installers, distributors, architects and managers, including personalities such as Ángel Bonet, expert in new business models in the impact economy, entrepreneur, author and lecturer, and Enrique Cerezo, businessman and president of Atlético de Madrid.
As explained by Gonzalo Martín, director of the HVAC Division of LG Spain, "Multi V i learns from the uses, schedules, adapts to the weather forecast because it is connected to the Internet, knows the environmental noise, if there is wind or not… With all this information a model is built, an algorithm of your building", which implies significant savings in energy, time, space and, of course, money.
Other events in Callao City Lights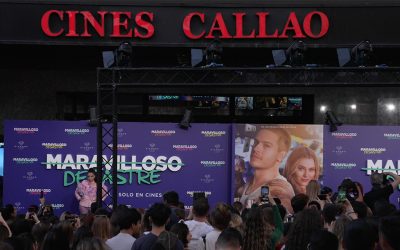 MAY 2023 EVENTS IN OUR SPACE  ATRESPLAYER PREMIUM CHOOSES CALLAO FOR UPA NEXT PREMIERE   The doors of Cines Callao were packed to receive the stars of UPA Next, the sequel to the series 'Un paso...
Other actions in Callao City Lights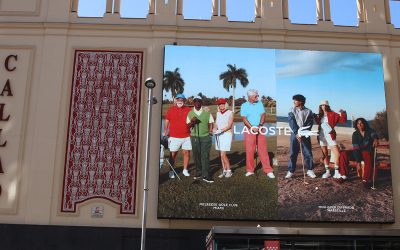 MAY 2023 Actions in our screens LACOSTE SHOWS 'IMPOSSIBLE ENCOUNTERS' AT CALLAO CITY LIGHTS  To celebrate its 90th anniversary, Lacoste has launched a new campaign 'Impossible encounters' at Callao...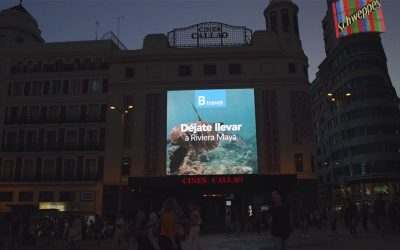 MAY 2023 Actions in our screens B TRAVEL BRAND BRINGS THE RIVIERA MAYA TO THE GRAN VIA IN MADRID  Riviera Maya comes to the centre of Madrid thanks to Circuito Gran Vía and B Travel Brand. A...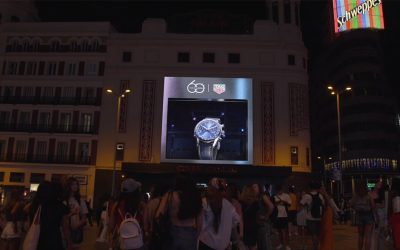 MAY 2023 Actions in our screens CIRCUITO GRAN VÍA, SHOWCASE OF PREMIUM AND LUXURY BRANDS IN MADRID  Madrid's Gran Vía is the city's new golden mile thanks to Circuito Gran Vía, where more and more...