DICIEMBRE 2021
EVENTS IN OUR SPACE
KOREA COMES TO THE CENTRE OF MADRID WITH CALLAO CITY LIGHTS
From 16 to 20 December, the best Korean cosmetics firms came together at 'Korea in Madrid'. An event organised by KOTRA, the commercial office of the Korean Government in Madrid, at Callao City Lights with the aim of introducing to the Madrid public the beauty products of the Asian country and everything related to the K-Beauty trend in facial care, increasingly present in the Western world.
For Asian culture, make-up and cosmetics have always been of vital importance, both for men and women. To the point of creating their own K-Beauty ritual, a cultural phenomenon that has now reached Spain.
The emblematic Sala 1 of our cinemas became an exhibition of cosmetic articles where the public could try and buy with the advice of professionals from the different brands represented: Planet Skin, KOSS Cosmetics, Silvia Moreno-POOM, Kocostar by Cosmética de Corea and DAI Imperial.
In addition, the event was attended by several influencers (@bloggymery, @angela_cremonte, @alessaberry and @martytagonzalez) and make-up artist David Francés, and included two master classes by K-Beauty-Planet Skin and an introductory session on Korean cosmetics by Koss Cosmetics.
Alongside the cosmetics brands, the public was also able to try out and purchase other Korean products such as smart earphones, aloe drinks and purifying bottles, among others.
Other events in Callao City Lights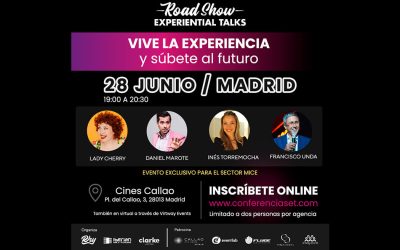 JUNE 2022EVENTS IN OUR SPACECALLAO CITY LIGHTS, ESCENARIO DE ET ROAD SHOW ESPAÑA Daniel Marote, Lady Cherry, Inés Torremocha and Francisco Unda will be the speakers at ET Road Show España 2022, an...
Other actions in Callao City Lights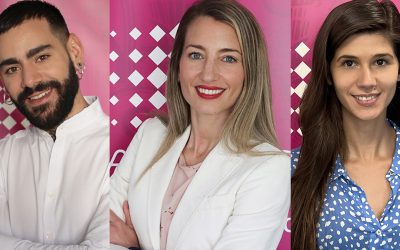 JUNIO 2022 CCL IN THE MEDIA CALLAO CITY LIGHTS STRENGTHENS ITS TEAM With the incorporation of Isabel Rodriguez, as event manager, Miguel Domingo, in marketing, and Laura Rodriguez, in the...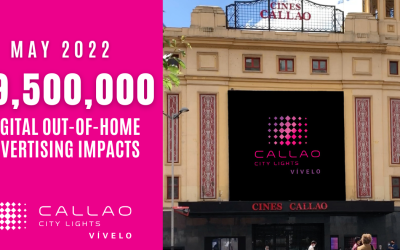 APRIL 2022 Actions on our screens MAY 2022: MORE THAN 19.5 MILLION IMPACTS, CALLAO CITY LIGHTS SCREENS CONTINUE TO BE THE STAR OF THE GRAN VÍA The screens of the Callao cinemas continue to be the...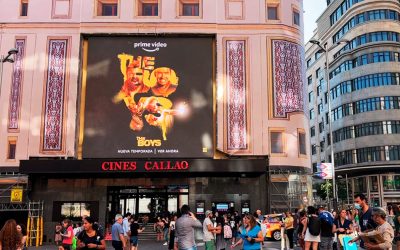 JUNE 2022 Actions on our Screens PRIME VIDEO ADVERTISING DOMINATION FOR THE NEW SEASON OF 'THE BOYS' Callao City Lights has participated with other screens in the advertising domination action that...