MAY 2023
EVENTS IN OUR SPACE 
EMOTIONAL FAREWELL TO BLANCA PALOMA ON HER WAY TO EUROVISION
Once again, RTVE  chose our space to say goodbye and wish all the luck in the world to the Spanish representative at the Eurovision Song Contest. Hundreds of fans filled the Plaza del Callao to get a close-up view of Blanca Paloma, who will go to Liverpool on 9 May with 'Eaea'. There, after posing at the photocall, the artist from Elche gave the audience a fragment of the song a cappella, which she later performed again in our emblematic Hall 1.
Some of the participants in the last edition of Benidorm Fest were there, as well as her predecessor, Chanel, who was present at the gala to wish her the best of luck and give her some advice. Something that Beth, who represented Spain 20 years ago at Eurovision, also did, and who also offered the audience an unreleased version of her hit song 'Dime', which she performed accompanied by acoustic guitar. A gala full of music and emotions that was hosted by María Eizaguirre, Director of Communication and Participation at RTVE, and which was also attended by the contest's commentators, Julia Varela and Tony Aguilar, among others. As a finishing touch, the documentary 'Dime, historia de una canción' starring Beth, which can be seen on RTVE Play, was broadcast for the first time.
Other events in Callao City Lights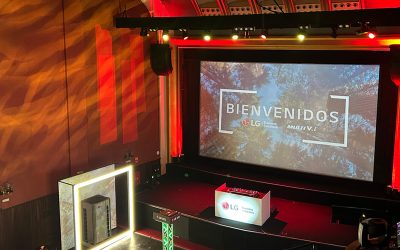 MAY 2023 EVENTS IN OUR SPACE   LG CHOOSES CALLAO TO PRESENT ITS NEW AIR CONDITIONING SYSTEM WITH IA    Callao City Lights was the venue chosen by LG to present Multi V i, its new air-conditioning...
Other actions in Callao City Lights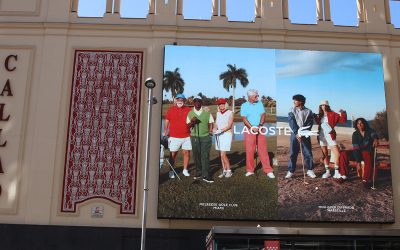 MAY 2023 Actions in our screens LACOSTE SHOWS 'IMPOSSIBLE ENCOUNTERS' AT CALLAO CITY LIGHTS  To celebrate its 90th anniversary, Lacoste has launched a new campaign 'Impossible encounters' at Callao...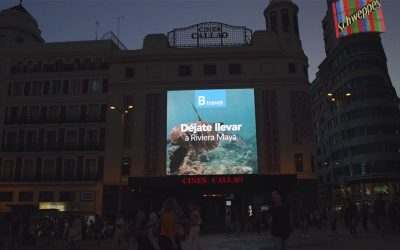 MAY 2023 Actions in our screens B TRAVEL BRAND BRINGS THE RIVIERA MAYA TO THE GRAN VIA IN MADRID  Riviera Maya comes to the centre of Madrid thanks to Circuito Gran Vía and B Travel Brand. A...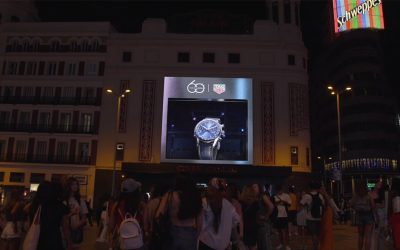 MAY 2023 Actions in our screens CIRCUITO GRAN VÍA, SHOWCASE OF PREMIUM AND LUXURY BRANDS IN MADRID  Madrid's Gran Vía is the city's new golden mile thanks to Circuito Gran Vía, where more and more...