SEPTEMBER 2020
Actions on our Screens
CALLAO CITY LIGHTS, SCENE OF THE VI PROGRAMMATIC ADVERTISING FORUM ORGANISED BY LA PUBLICIDAD
On Tuesday 22 September, Callao City Lights hosted the 6th Programmatic Advertising Forum organised by La Publicidad. The meeting, which for the last six years has been bringing together industry professionals to discuss the market situation, the most important cases and the latest developments in the world of programmatic advertising with the most important players in the sector.
Due to the health crisis of the coronavirus and in strict compliance with all security measures, the event was held both in person (almost a hundred people attended the event) and in streaming, where nearly 2,500 reproductions were reached, with peaks of more than 300 people following the live event at the same time.
The fifth edition of the Programmatic Advertising Awards, which recognise and promote the good use of tools related to programmatic buying/selling, RTB and good data management, both by specialised agencies and media agencies in Spain, were also presented during the event.
Other events in Callao City Lights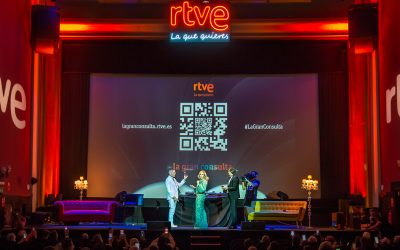 SEPTEMBER 2021 EVENTS IN OUR SPACE  RTVE PRESENTS ITS NEW SEASON IN CALLAO    No faltó nadie a la cita. Bajo el slogan 'RTVE, la que quieres', el pasado 9 de septiembre presentadores, actrices,...
Other actions in Callao City Lights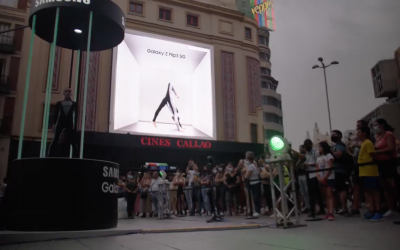 SEPTEMBER 2021 Actions on our screens   SAMSUNG #DESPLIEGATUMUNDO IN CALLAO SQUARE  Brief summary of the contortionism show #DespliegaTuMundo that we experienced last 06/09 in Plaza de Callao,...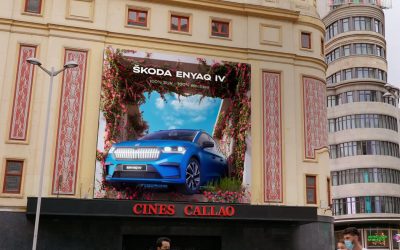 SEPTEMBER 2021 Actions on our Screens  CALLAO CITY LIGHTS BLOOMS WITH THE PASSAGE OF THE NEW ŠKODA ENYAQ iV  The walls of the Cines Callao crack to make way for the new ŠKODA ENYAQ iV, the first...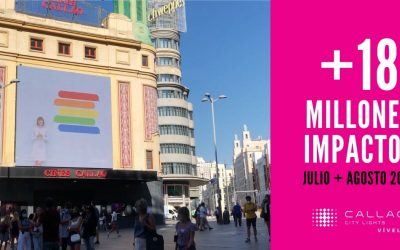 SEPTEMBER 2021 Actions on our screens   CALLAO CITY LIGHTS IMPACTS GROW BY 128%     The impact of our screens continues to rise. During the months of July and August, nearly 18.5 million impressions...