JUNE 2023
EVENTS IN OUR SPACE 
CINES CALLAO HOSTS THE GALA TOP WOMEN IN SPORTS 2023
On 8 June we hosted the second edition of the Top Women in Sports gala, which recognises women who have excelled in all areas of sport. Athletes, managers, coaches, communicators and journalists. Organised by Women's Sports Institute, 20Minutos and Mujer.es and presented by journalist Angie Rigueiro, the event was held in our Hall 1 and included an advertising display on our outdoor screens.
Ona Carbonell, double Olympic medallist in synchronised swimming, received the special 2023 award; Ruth Beitia, Olympic champion in athletics, was mentioned as a sports figure; Eva Moral, triathlete and bronze medallist at the Tokyo 2020 Olympic Games, was awarded in the category of Paralympic athlete; Maite Ventura, director of the League in the Middle East and North Africa, as a manager and businesswoman; Lorena Torres, scientist and high performance specialist with experience in the NBA, as technical staff; Margarita Torres, head of the Mercedes Formula 1 engine power unit, in the category of research, technology and innovation professional; and Paloma del Río in the category of sports journalist.
For her part, Daniela Guillén, motocross rider, was distinguished as a revelation sportswoman; and María Martín-Granizo, Spanish para-skiing champion, as a revelation sportswoman in the Paralympic category.
Nearly 500 people attended the event. In addition to sports professionals, personalities from the world of politics and the media also attended the event.
Other events in Callao City Lights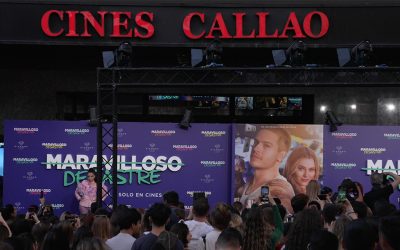 JUNE 2023 EVENTS IN OUR SPACE  THE STARS OF 'CULPA MÍA' UNLEASH MADNESS IN CALLAO CINEMAS  Full house in the Plaza del Callao to welcome the stars of 'Culpa mía', the first adaptation of the...
Other actions in Callao City Lights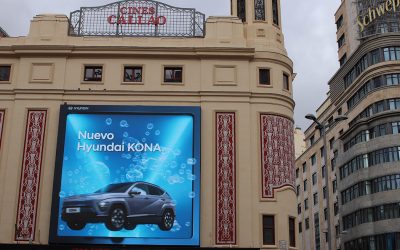 SEPTEMBER 2023 Actions on our screens  ALHAMBRA INVITES TO TRY ITS NEW MINI 1925 WITH 3D CAMPAIGN IN CALLAO CITY LIGHTS  The South Korean carmaker launches a 3D campaign on the screens of Callao...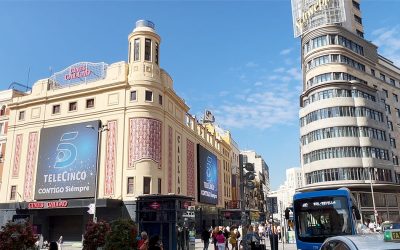 SEPTEMBER 2023 Actions on our screens  MEDIASET PRESENTS TELECINCO'S NEW TV SHOWS IN CIRCUITO GRAN VÍA  Mediaset España launches a campaign in Circuito Gran Vía to present its new TV shows and...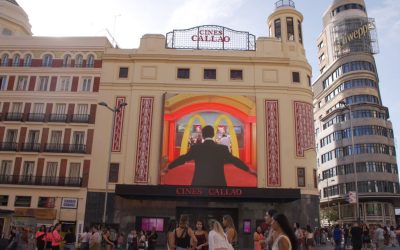 SEPTEMBER 2023 Actions on our screens  MCDONALD'S ANNOUNCES ITS NEW MENU AT CIRCUITO GRAN VÍA  McDonald's launches a campaign in Circuito Gran Vía to advertise its new menu 'Cómo aparece en', made...