JUNE 2022
EVENTS IN OUR SPACE
CALLAO HOSTS THE XBOX FAN FEST IN MADRID THE GREAT EUROPEAN FESTIVAL FOR VIDEOGAME FANS
More than a hundred people gathered on 12 June at the Xbox Fan Fest in Madrid, the big party for fans of the brand that this year was held at Cines Callao. A real spectacle, unique in Europe, which was once again in person after the pandemic and in which the videogame brand unveiled its new products for the coming months (Xbox & Bethesda Game Showcase 2022), including the upcoming Game Pass releases on Xbox and PC.
Our emblematic Hall 1, completely cleared of its seats, became the main space of the event where attendees could also enjoy other activities, such as having their nails done with the brand's logos, getting temporary tattoos or participating in the raffle for great prizes. They were also able to pose with their favourite video game characters at the photocall located at the entrance. A real party for Xbox fans that has only been repeated in three other cities around the world. And in our case it was supported by the outdoor screens of the Callao Cinemas.
Other events in Callao City Lights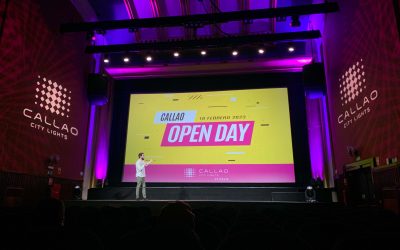 FEBRUARY 2023 EVENTS IN OUR SPACE   SUCCESSFUL OPEN DAY AT CALLAO CITY LIGHTSAround 40 people from the events sector attended the first Callao City Lights open day to get to know our space and the...
Other actions in Callao City Lights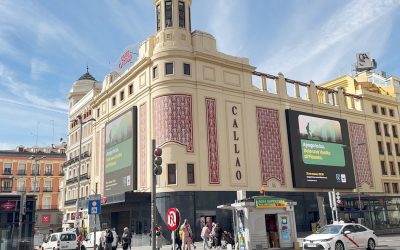 MARCH 2023Actions on our screensCALLAO CITY LIGHTS WITH EARTH HOUROnce again this year, Callao City Lights is joining Earth Hour, the largest global initiative in defence of the environment promoted...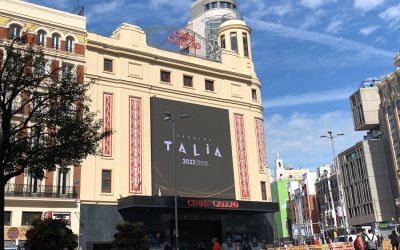 MARCH 2023 Actions on our screensCALLAO CITY LIGHTS COLLABORATES WITH THE TALÍA AWARDS  Callao City Lights is once again showing its support for the world of culture. We are collaborators of the...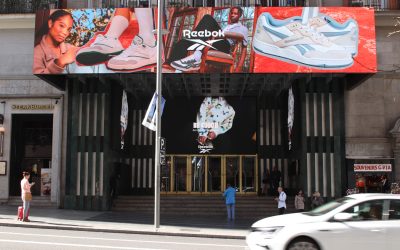 MARCH 2023 Actions on our screens  REEBOK PAYS TRIBUTE TO ITS MOST ICONIC TRAINERS AT CIRCUITO GRAN VÍA  'Act like you never left' is the claim chosen by Reebok  to advertise its most iconic...