SEPTEMBER 2022
EVENTS IN OUR SPACE
CALLAO HOSTS THE VII EDITION OF THE RESTAURANT BRAND AWARDS
Asociación empresarial Marcas de Restauración (MdR) held the 7th edition of its awards ceremony at Callao City Lights, which recognises the best practices and success stories of Spanish branded restaurant chains. The awards ceremony took place in our emblematic Hall 1, which also served as the setting for the cocktail party held after the gala.
Seven award categories were presented, chosen from the 74 nominations received, and a further six honourable mentions. The awards went to Viena Capellanes (Sustainability/Environment), RBI-Burger King (Sustainability/Product), Áreas Itaca (Talent), Grosso Napoletano (Most Innovative Concept), Burro Canaglia (Space and Experience), McDonald's-Big Good Totems (Communication and Marketing) and Calidad Pascual (Digital Solution).
 Honourable mentions were awarded to Asociación Hostelería De Madrid, Cerveceros de España, Agencia EFE, Bodegas J. García Carrión, posthumously to Don Francisco Martín, founder of Grupo Abades, and to the former General Secretary of Restaurant Brands (2019- 2022), Paula Nevado (Special Honourable Mention).
In addition, at the gala, which was attended by nearly 300 people, the president of Marcas de Restauración, Carlos Pérez, presented the book "Restauración de Marca. La Historia detrás del éxito", which compiles the history of branded catering in Spain, for the first time, from the 1980s to the present day.
Other events in Callao City Lights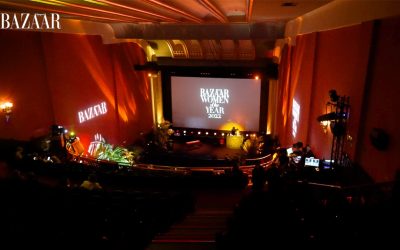 NOVEMBER 2022 EVENTS IN OUR SPACE  HARPER`S BAZAAR CHOOSES CALLAO FOR WOMEN OF THE YEAR AWARDS A night of luxury and glamour at Cines Callao. More than 250 guests attended the gala of the first...
Other actions in Callao City Lights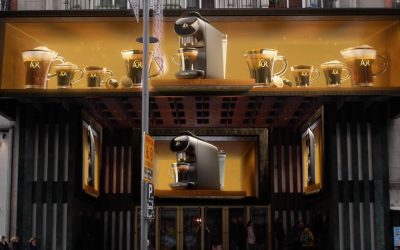 OCTOBER 2022 Actions on our Screens  L'OR FILLS THE GRAND VIA CIRCUIT SCREENS WITH COFFEE    A L'OR capsule protrudes from the screen and is enveloped by a swirl of golden powder and coffee beans,...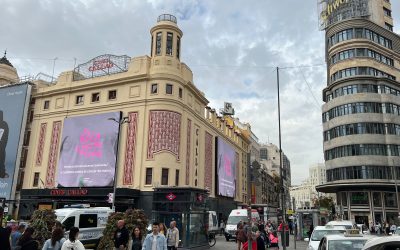 OCTOBER 2022Actions on our ScreensTHE SPANISH ASSOCIATION AGAINST CANCER COMMEMORATES IN CALLAO THE DAY AGAINST MOM'S CANCEROn the occasion of the International Day of the Fight against Breast...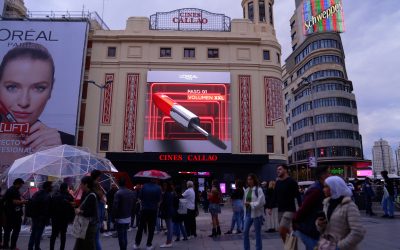 OCTOBER 2022 Actions on our screens  L'ORÉAL PARIS TURNS CALLAO SQUARE INTO A SPECTACULAR BEAUTY SALON   L'Oréal Paris has carried out with the collaboration of Callao City Lights a striking action...