NOVEMBER 2019
OUR CORPORATE EVENTS
AMAZON OPENS ITS POP UP STORE IN CALLAO ON THE OCCASION OF BLACK FRIDAY
The company chose our venue to set up its pop up store and kick-start Christmas shopping. The public was able to get to know a multitude of product offers first hand and enjoy experiences, workshops and live concerts free of charge.
Hand in hand with Amazon Music, the groups Efecto Pasillo, Despistaos, Paula Cendejas, Nil Moliner, Demarco Flamenco, and Rulo y la Contrabanda were in charge of putting the soundtrack to this four-day macro event named #amazonencaja.
In addition, attendees were also able to discover the latest news from Amazon Prime Video and participate in various activities, such as product tastings, manicure sessions and photos, wine tastings … with the collaboration of brands such as San Miguel, Hawkers, Café L'Or or Melía Rewards.
Other events in Callao City Lights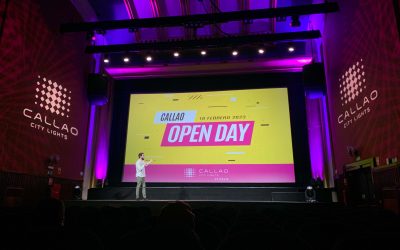 FEBRUARY 2023 EVENTS IN OUR SPACE   SUCCESSFUL OPEN DAY AT CALLAO CITY LIGHTSAround 40 people from the events sector attended the first Callao City Lights open day to get to know our space and the...
Other actions in Callao City Lights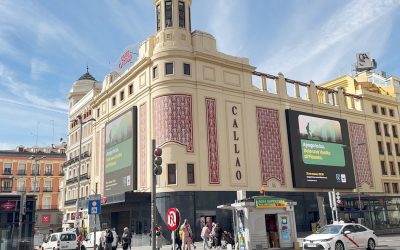 MARCH 2023Actions on our screensCALLAO CITY LIGHTS WITH EARTH HOUROnce again this year, Callao City Lights is joining Earth Hour, the largest global initiative in defence of the environment promoted...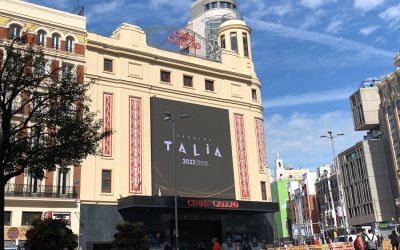 MARCH 2023 Actions on our screensCALLAO CITY LIGHTS COLLABORATES WITH THE TALÍA AWARDS  Callao City Lights is once again showing its support for the world of culture. We are collaborators of the...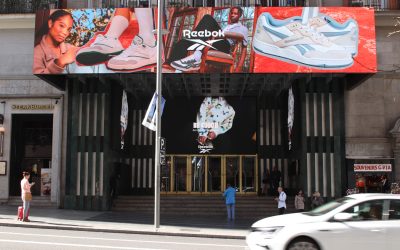 MARCH 2023 Actions on our screens  REEBOK PAYS TRIBUTE TO ITS MOST ICONIC TRAINERS AT CIRCUITO GRAN VÍA  'Act like you never left' is the claim chosen by Reebok  to advertise its most iconic...