NOVEMBER 2022
EVENTS IN OUR SPACE
ZOMBIES INVADE CALLAO AT THE PREMIERE OF THE LATEST EPISODE OF THE WALKING DEAD
On 21 November Callao experienced its most terrifying night. With the help of Fox, the cinema was filled with the living dead while hundreds of fans anxiously awaited the preview of the latest episode of 'The Walking Dead', one of the most popular series of recent years.
The audience was able to pose with the zombies roaming around and have their photos taken at the photocall set up in the hall of our cinemas. Previously, the actors had been made up for hours on a set set set up ad hoc in our facilities.
The youtuber Andrea Compton, known for commenting on series and film premieres, was in charge of presenting the event and announcing the winners of two reproductions of zombie heads that were raffled among the attendees. During her speech, Andrea was accompanied by a group of them who took to the stage.
The last episode of 'The Walking Dead' brings to an end 11 seasons of a series that has been followed by millions of viewers around the world.
Other events in Callao City Lights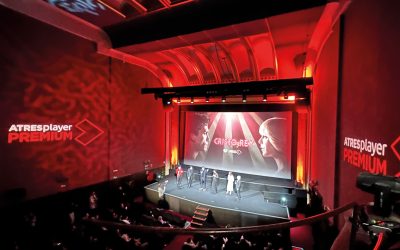 JANUARY 2023 EVENTS IN OUR SPACE  FULL HOUSE AT THE PREMIERE OF 'CRISTO Y REY'  Nobody wanted to miss the preview at Cines Callao of 'Cristo y Rey', the eagerly awaited series about the relationship...
Other actions in Callao City Lights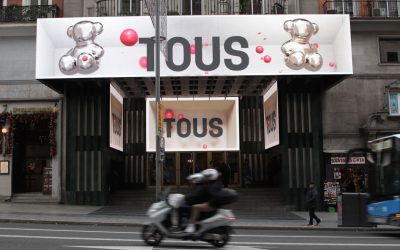 DECEMBER 2022 Actions in our screens  THE TOUS BEARS ARRIVE ON THE GRAN VIA    The jewellery and accessories firm Tous has launched an original Christmas campaign on several screens at Circuito Gran...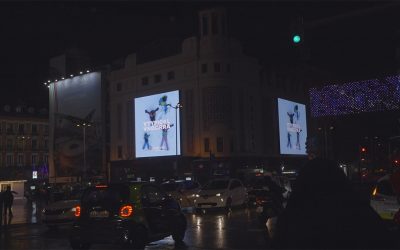 DECEMBER 2022 Actions on our Screens  ANDORRA IS PROMOTED AS AN ATYPICAL TOURIST DESTINATION ON THE GRAN VÍA CIRCUIT    Turismo de Andorra (Visitandorra) has chosen the Circuito Gran Vía  screens to...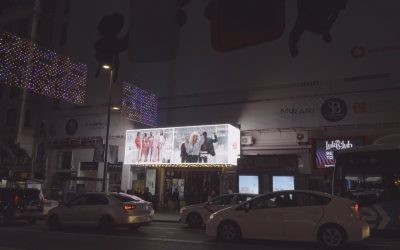 DECEMBER 2022 Actions on our Screens H&M DRESSES THE SCREENS OF THE GRAN VÍA CIRCUIT FOR A CHRISTMAS PARTY The screens of Circuito Gran Vía become a Christmas showcase thanks to H&M, which...