TOM CRUISE STIRS PASSIONS DURING THE PREMIERE OF "THE MUMMY" AT CINES CALLAO
Despite the heat in Madrid, a jam-packed Square of Callao expectantly awaited Tom Cruise's arrival to the premiere of The Mummy at Cines Callao. Over one thousand people were the first to see the North American actor's latest film as he attended the premiere accompanied by the two other main characters, Sofia Boutella and Annabelle Wallis, and the director, Alex Kurtzman.
Right after 19.30, Tom Cruise arrived, elegantly dressed in a bluish-grey suit, to the delight of hundreds of people in the square. He signed autographs and took photos with his fans for around an hour before posing for the press and entering Cines Callao, where he addressed the audience, thanking them for attending and hoping they all enjoyed the film.
Distributed by Universal Pictures, The Mummy is an action-adventure film, rife with special effects.
Other premieres at Callao City Lights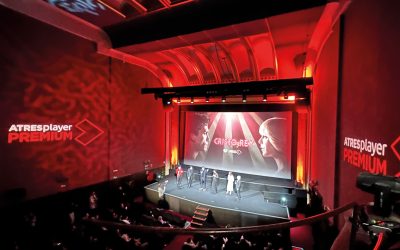 JANUARY 2023 EVENTS IN OUR SPACE  FULL HOUSE AT THE PREMIERE OF 'CRISTO Y REY'  Nobody wanted to miss the preview at Cines Callao of 'Cristo y Rey', the eagerly awaited series about the relationship...