FEBRUARY 2022
EVENTS IN OUR SPACE
PREMIERE OF 'MOONFALL', THE NEW FILM BY DIAMONDFILMS
Diamond Films chose our cinemas for the preview of Moonfall, the latest film by filmmaker Roland Emmerich, known for apocalyptic fiction titles such as 2012, Independence Day and The Day After Tomorrow.
The event was attended by many celebrities, such as Carlos Areces, Manuel Ordovás, Cristina Piaget, Alfred García, Fran Portillo and Aless Gibaja, among many others. All of them walked the red carpet of our cinemas to have their portraits taken at the outdoor photocall at the entrance, accompanied by two astronauts. The film tells the story of how a mysterious force knocks the Moon out of its orbit and sends it straight towards the Earth at full speed. A few weeks before impact, and with the world on the brink of annihilation, several astronauts and NASA executives will organise an impossible space mission, leaving all their loved ones behind, to land on the lunar surface and try to save humanity, facing a mystery of cosmic proportions.
Other events in Callao City Lights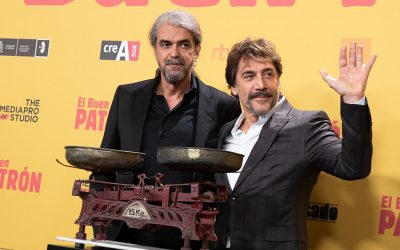 APRIL 2022 EVENTS IN OUR SPACE IPMARK MAGAZINE AND CALLAO CITY LIGHTS HOLD A COLLOQUIUM WITH EVENT AGENCIES AT THE CALLAO CINEMASWith the aim of assessing the current state of the events industry,...
Other actions in Callao City Lights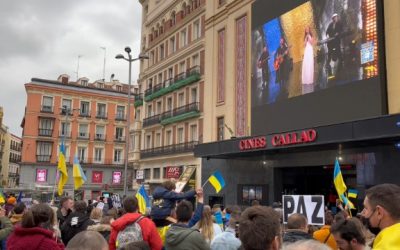 MAY 2022 Actions on our Screens The exoticism of Morocco comes to Callao square Thanks to a 3D campaign on the screens of Callao City Lights La Oficina Nacional de Turismo de Marruecos  has launched...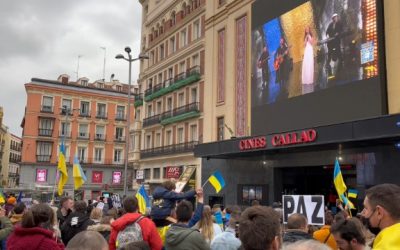 ABRIL 2022 Acciones en nuestras Pantallas Impactante campaña con motivo del Mutua Madrid Open 2022 Bajo el lema 'Ven a la fiesta del tenis', Mutua Madrid Open ha iniciado una llamativa campaña en...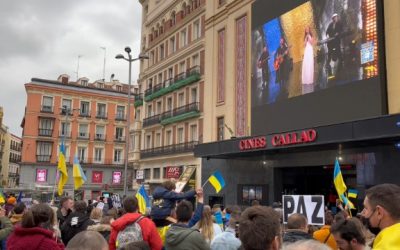 MARCH 2022 Actions on our Screens CALLAO CITY LIGHTS BROADCASTS LIVE THE CONCERT 'SAVE UKRAINE: #STOPWAR' Held in Warsaw, this charity event was broadcast in more than 20 countries and was attended...