OCTOBER 2021
EVENTS IN OUR SPACE
PREMIERE OF 'EL BUEN PATRÓN' THE FILM BY FERNANDO LEÓN DE ARANOA THAT WILL COMPETE IN THE OSCARS
The Cines Callao were the venue chosen to celebrate the premiere of 'The Good Patron', the film by Fernando León de Aranoa, starring Javier Bardem, which will represent Spain at the next edition of the Oscars. The film will compete in the Best International Film category.
With both cinemas packed to capacity, the stars of the film and the rest of the artistic and production team, including Javier Bardem and Jaume Roures, president of Mediapro, were all present. It was Bardem himself who commented during the presentation on the joy of seeing a full cinema again. Almudena Amor, another of the film's protagonists, took the opportunity to mention her grandmother, who had not been to the cinema for 30 years.
Produced by Reposado P.C. and The Mediapro Studios with the participation of RTVE, TV3 and ORANGE, the film represents the reunion 19 years later of the team that made 'Los lunes al sol' possible, which was also selected by the Academy to represent Spain at the Oscars.
Images courtesy of The Mediapro Studios
Other events in Callao City Lights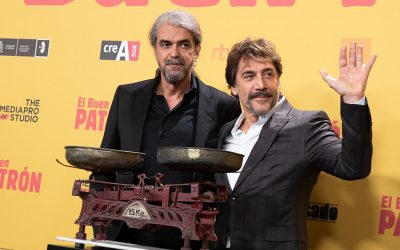 NOVEMBER 2021 EVENTS IN OUR SPACE  LARGE CELEBRITY ATTENDANCE AT THE PREMIERE OF 'HOUSE OF GUCCI'.    Aristocrats, influencers and well-known faces from the world of film and television walked the...
Other actions in Callao City Lights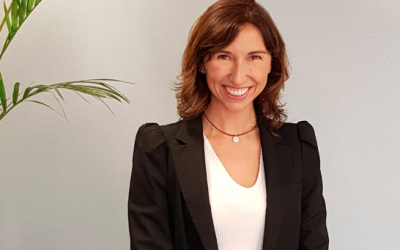 DECEMBER 2021 CCL IN THE MEDIA  CALLAO CITY LIGHTS REINFORCES ITS COMMERCIAL AREA WITH THE RECRUITMENT OF MARTA BUSTOS   Callao City Lights, the brand under which the large format digital screens...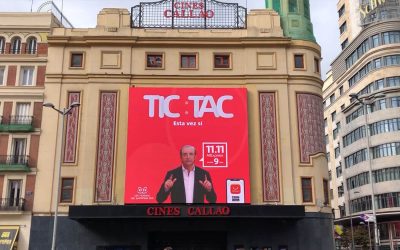 NOVEMBER 2021 Actions on our screens   ALIEXPRESS AND PEDREROL STAR IN COUNTDOWN IN CALLAO   To celebrate World Shopping Day on 11 November, which coincides with Singles Day in China, AliExpress...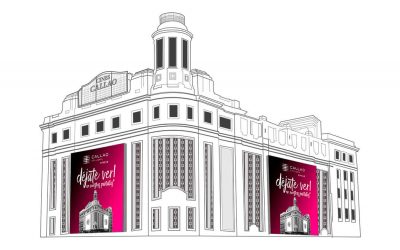 NOVEMBER 2021 Actions on our screens   OCTOBER: CALLAO CITY LIGHTS IMPACTS INCREASE BY 47.5%   The impact of our screens continues to grow. Last October they increased by 47.5% compared to the...