MARIO CASAS PRESENTS "BAJO LA PIEL DEL LOBO (THE SKIN OF THE WOLF)"
Actor Mario Casas went to Cines Callao for the premiere of his latest film, "The Skin of the Wolf," the story of a trapper whose solitary life in the mountains is upset when a woman arrives and he discovers new feelings. Casas attended the event with Samu Fuentes, director and screenwriter for the film, and the entire artistic crew. Many famous faces from film and culture were present at the premiere.
Other premieres at Callao City Lights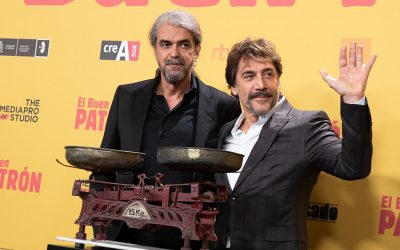 OCTOBER 2021 EVENTS IN OUR SPACE  PREMIERE OF 'EL BUEN PATRÓN' THE FILM BY FERNANDO LEÓN DE ARANOA THAT WILL COMPETE IN THE OSCARS    The Cines Callao were the venue chosen to celebrate the premiere...