MARCH 2022
EVENTS IN OUR SPACE
LA PEGATINA MAKES A BIG SCENE IN CALLAO WITH THEIR NEW ALBUM 'HACIA OTRA PARTE'
On the occasion of the launch of their new album 'Hacia otra parte', La Pegatina surprised the public in Callao with a surprise concert held on the stairs leading to our cinemas. Groups of fans and many curious onlookers did not hesitate to go there to enjoy this improvised performance and see the Catalan band up close.
During the concert, La Pegatina performed some of the songs from their new album, in which they have had the collaboration of several international artists. To complete the event, the performance was supported by the outdoor screens of the Callao Cinemas, where the launch of the new album was announced.
Other events in Callao City Lights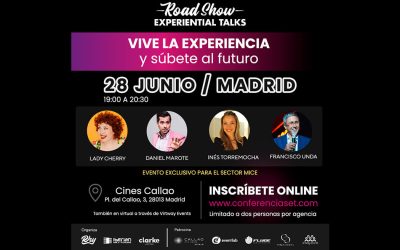 JUNE 2022EVENTS IN OUR SPACECALLAO CITY LIGHTS, ESCENARIO DE ET ROAD SHOW ESPAÑA Daniel Marote, Lady Cherry, Inés Torremocha and Francisco Unda will be the speakers at ET Road Show España 2022, an...
Other actions in Callao City Lights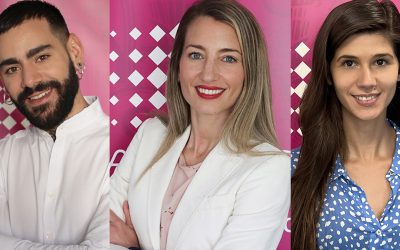 JUNIO 2022 CCL IN THE MEDIA CALLAO CITY LIGHTS STRENGTHENS ITS TEAM With the incorporation of Isabel Rodriguez, as event manager, Miguel Domingo, in marketing, and Laura Rodriguez, in the...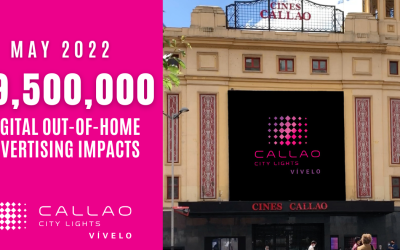 APRIL 2022 Actions on our screens MAY 2022: MORE THAN 19.5 MILLION IMPACTS, CALLAO CITY LIGHTS SCREENS CONTINUE TO BE THE STAR OF THE GRAN VÍA The screens of the Callao cinemas continue to be the...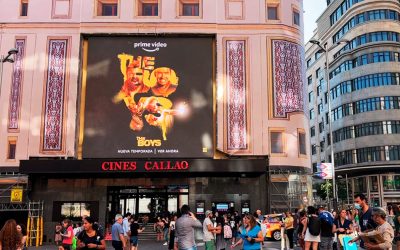 JUNE 2022 Actions on our Screens PRIME VIDEO ADVERTISING DOMINATION FOR THE NEW SEASON OF 'THE BOYS' Callao City Lights has participated with other screens in the advertising domination action that...