MARCH 2022
EVENTS IN OUR SPACE
JARED LETO REVOLUTIONIZES CALLAO AT THE PREMIERE OF 'MORBIUS'.
International premieres are back! Jared Leto revolutionized the Plaza del Callao on his arrival to our cinemas for the preview of 'Morbius', the new Marvel movie starring the Oscar-winning American actor.
Dressed in Gucci with an aqua green silk suit, Leto skipped all the protocol to pose at the photocall and surprised journalists and photographers by climbing behind the structure where they were waiting for the protagonist.
A fun note to the festive atmosphere and expectation already existing prior to his arrival, with a DJ who entertained the wait and the gift by the organization of T-shirts to the public that was in the square. The guests went through the photocall and also through the special set in which several tiktokers were broadcasting live the premiere. Some of them were also able to do a 360º Tik Tok thanks to a rotating platform located in the ambiguous area on the second floor.
A Sony Pictures premiere that filled our emblematic Sala 1 with an audience eager to see the protagonist and his new film. Directed by Daniel Espinosa, who accompanied the actor in his presentation in Callao, this antihero film set in the Spider-Man universe will hit theaters on April 1.
Other events in Callao City Lights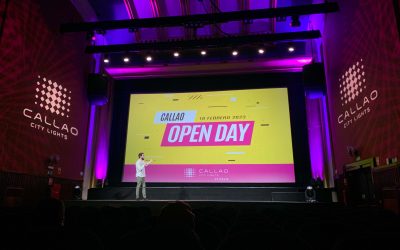 FEBRUARY 2023 EVENTS IN OUR SPACE   SUCCESSFUL OPEN DAY AT CALLAO CITY LIGHTSAround 40 people from the events sector attended the first Callao City Lights open day to get to know our space and the...
Other actions in Callao City Lights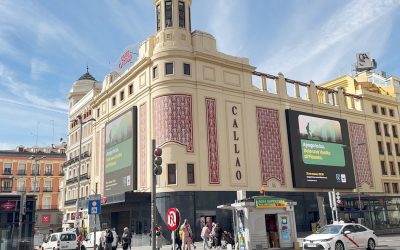 MARCH 2023Actions on our screensCALLAO CITY LIGHTS WITH EARTH HOUROnce again this year, Callao City Lights is joining Earth Hour, the largest global initiative in defence of the environment promoted...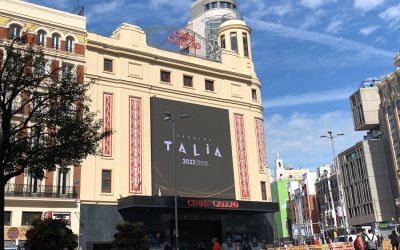 MARCH 2023 Actions on our screensCALLAO CITY LIGHTS COLLABORATES WITH THE TALÍA AWARDS  Callao City Lights is once again showing its support for the world of culture. We are collaborators of the...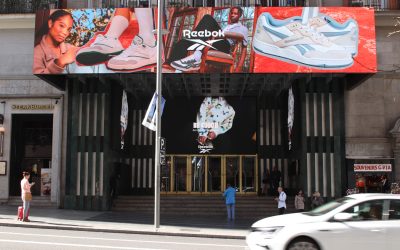 MARCH 2023 Actions on our screens  REEBOK PAYS TRIBUTE TO ITS MOST ICONIC TRAINERS AT CIRCUITO GRAN VÍA  'Act like you never left' is the claim chosen by Reebok  to advertise its most iconic...