JANUARY 2023
EVENTS IN OUR SPACE
FULL HOUSE AT THE PREMIERE OF 'CRISTO Y REY'
Nobody wanted to miss the preview at Cines Callao of 'Cristo y Rey', the eagerly awaited series about the relationship between Bárbara Rey and Ángel Cristo, which can now be seen on Atresmedia Premium. For more than an hour and a half, a multitude of famous faces posed in front of photographers and television cameras, including the stars of the series, Belén Cuesta and Jaime Lorente, and its director and creator, Daniel Écija.
The event was also attended by Bárbara Rey herself, who arrived very excited accompanied by her daughter Sofía Cristo and her great friend and confidant, Chelo García-Cortés. An original photocall recreating the entrance to a circus ring welcomed all the guests.
Among them, we could see other actors from the series, such as Adriana Torrevejano, who plays Chelo García-Cortés and Cristóbal Suárez, who plays the role of King Juan Carlos. Also familiar faces, such as Ivonne Reyes, Nieves Herrero, Miguel Lago, Luis Rollán, Marta López, Rosa Benito and her daughter Chayo Mohedano, Aless Gibaja and, of course, faces from Atresmedia, such as Manel Fuentes, Roberto Brasero and Daniel Avilés. A luxury premiere at which the first two of the series' eight episodes could be seen.
Other events in Callao City Lights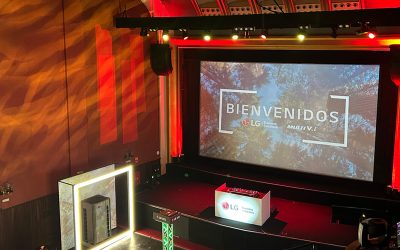 MAY 2023 EVENTS IN OUR SPACE   LG CHOOSES CALLAO TO PRESENT ITS NEW AIR CONDITIONING SYSTEM WITH IA    Callao City Lights was the venue chosen by LG to present Multi V i, its new air-conditioning...
Other actions in Callao City Lights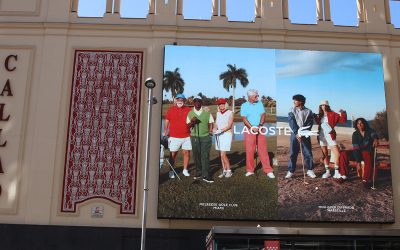 MAY 2023 Actions in our screens LACOSTE SHOWS 'IMPOSSIBLE ENCOUNTERS' AT CALLAO CITY LIGHTS  To celebrate its 90th anniversary, Lacoste has launched a new campaign 'Impossible encounters' at Callao...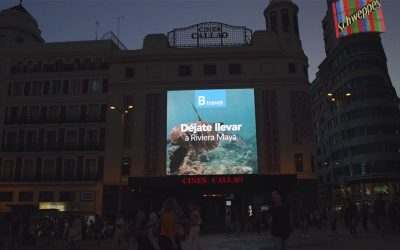 MAY 2023 Actions in our screens B TRAVEL BRAND BRINGS THE RIVIERA MAYA TO THE GRAN VIA IN MADRID  Riviera Maya comes to the centre of Madrid thanks to Circuito Gran Vía and B Travel Brand. A...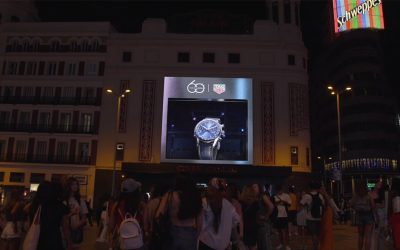 MAY 2023 Actions in our screens CIRCUITO GRAN VÍA, SHOWCASE OF PREMIUM AND LUXURY BRANDS IN MADRID  Madrid's Gran Vía is the city's new golden mile thanks to Circuito Gran Vía, where more and more...