FEBRUARY 2023
CCL IN THE MEDIA
CIRCUITO GRAN VÍA SCREENS FEATURED IN THE MAGAZINE ANUNCIOS
From the screens of Gran Vía, last December the magazine Anuncios published an interview with our marketing director Belén Merino and our commercial director Gorka Pagazaurtundua to present Circuito Gran Vía, the largest large format digital circuit in urban environments in Spain.
Gorka commented "the exterior has become a reactivator of the digital and a reinforcement of the message; we unite the offline and online world, which in our case is an obsession".
With the new circuit, we see how the advertiser adapts its creativity not only to the medium, but to the different screens and formats so that different messages can be launched depending on the locations and formats," said Belén.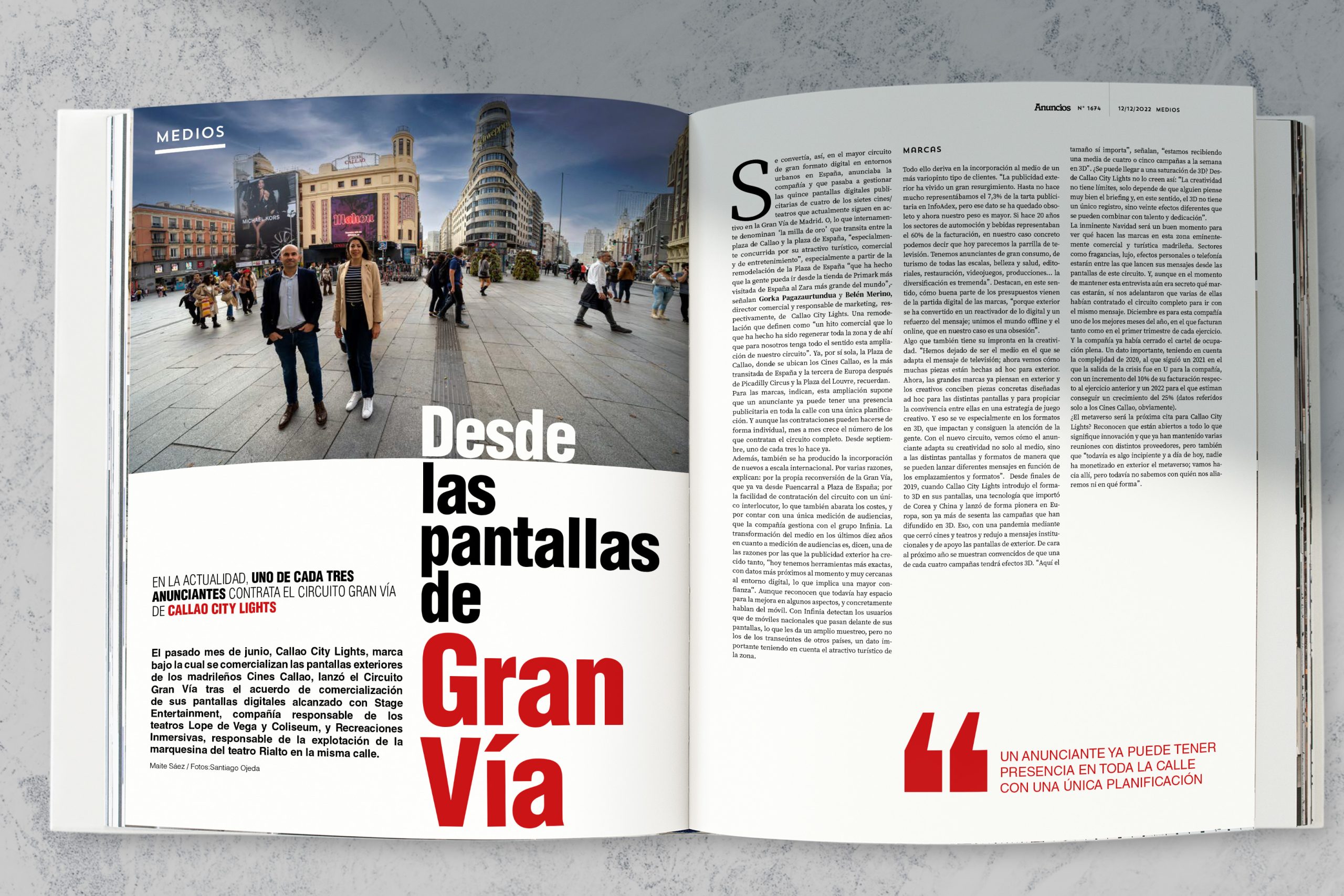 Other events in Callao City Lights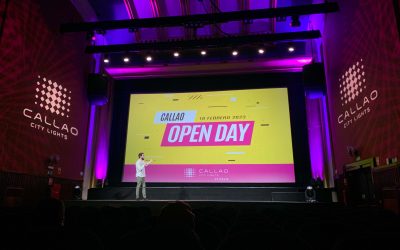 FEBRUARY 2023 EVENTS IN OUR SPACE   SUCCESSFUL OPEN DAY AT CALLAO CITY LIGHTSAround 40 people from the events sector attended the first Callao City Lights open day to get to know our space and the...
Other actions in Callao City Lights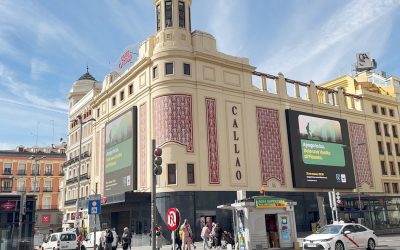 MARCH 2023Actions on our screensCALLAO CITY LIGHTS WITH EARTH HOUROnce again this year, Callao City Lights is joining Earth Hour, the largest global initiative in defence of the environment promoted...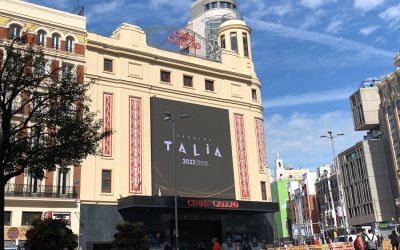 MARCH 2023 Actions on our screensCALLAO CITY LIGHTS COLLABORATES WITH THE TALÍA AWARDS  Callao City Lights is once again showing its support for the world of culture. We are collaborators of the...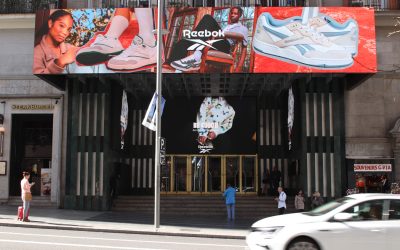 MARCH 2023 Actions on our screens  REEBOK PAYS TRIBUTE TO ITS MOST ICONIC TRAINERS AT CIRCUITO GRAN VÍA  'Act like you never left' is the claim chosen by Reebok  to advertise its most iconic...