SEPTEMBER 2022
Callao City Arts
SOPHIA AHAMED AND NOBODY SAUSAGE WELCOME SEPTEMBER IN CALLAO CITY ARTS
With the arrival of September, routine comes knocking at our door again. To ease the arrival of the new academic year
Callao City Arts
, the artistic program promoted by
Cultura Inquieta
and
Callao City Lights
on the outdoor screens of
Callao Cinemas
, brings us the beauty of autumn light and the positivism of a smile thanks to the work of photographer
Sophia Ahamed
and video artist
Nobody Sausage
.
Beauty, in this case, emerges from the entrails of a painful process undergone by Sophia Ahamed, photographer, designer and art director. Originally from Vancouver BC (Canada), it is in this city where she works full time in an agency. Her work has been included in numerous publications such as  Gestalten, Wired Magazine and Victionary.
Fascinated by the night light, Ahamed's work blurs the lines of reality and imagination by exploring careful color palettes, combined with a deep love for nature. Light, flowers and the power of the moon fill his images and awaken our emotions.
Ahamed will share the screen with Nobody Sausage, the video artist who knows how to make us smile thanks to his colorful sausages full of rhythm.
Nobody Sausage is the name under which the artist Kael Cabral has managed to become a global trend on social networks, such as Instagram and especially on TikTok where he has more than 16 million followers.
Other events in Callao City Lights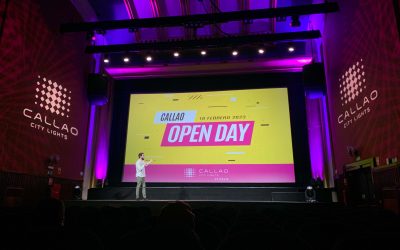 FEBRUARY 2023 EVENTS IN OUR SPACE   SUCCESSFUL OPEN DAY AT CALLAO CITY LIGHTSAround 40 people from the events sector attended the first Callao City Lights open day to get to know our space and the...
Other actions in Callao City Lights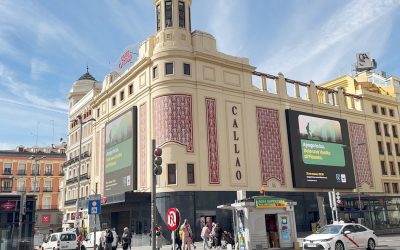 MARCH 2023Actions on our screensCALLAO CITY LIGHTS WITH EARTH HOUROnce again this year, Callao City Lights is joining Earth Hour, the largest global initiative in defence of the environment promoted...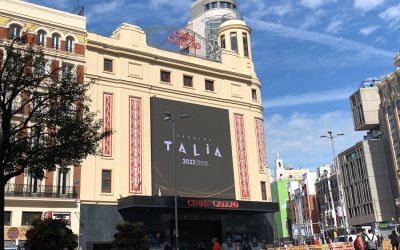 MARCH 2023 Actions on our screensCALLAO CITY LIGHTS COLLABORATES WITH THE TALÍA AWARDS  Callao City Lights is once again showing its support for the world of culture. We are collaborators of the...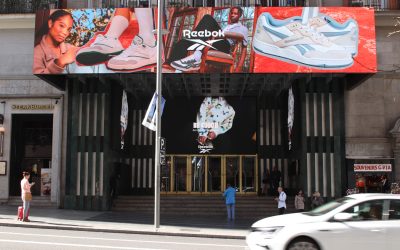 MARCH 2023 Actions on our screens  REEBOK PAYS TRIBUTE TO ITS MOST ICONIC TRAINERS AT CIRCUITO GRAN VÍA  'Act like you never left' is the claim chosen by Reebok  to advertise its most iconic...