JUNE 2021
Callao City Arts
SOLKAER AND DAHLGREN STAR IN JUNE AT CALLAO CITY ARTS
The photographer Søren Solkær and the video artist Linus Dahlgren will be the protagonists in June of Callao City Arts, the pioneering artistic programme in Europe promoted by Cultura Inquieta and Callao City Lights. Over the next few weeks, we will be able to see a sample of his extraordinary works on the outdoor screens of the Callao Cinemas.
Danish photographer Søren Solkær captures one of nature's most spectacular landscapes, the synchronised flocks of starlings. The countless birds offer an incredible display of collaboration in the journeys they make twice a year as they migrate from one destination to another, giving rise to spectacular forms that Solkær has photographed on many occasions.
The capture of starlings has taken Søren all over Europe, from Denmark, Germany and Great Britain to Italy, Holland and Spain, but his extensive professional career has also led him to portray Björk, Amy Winehouse, David Lynch, Pharrell and Paul McCartney.
From the field of video art, this month we will have some of the three-dimensional and hypnotic works of Linus Dahlgren, a famous Swedish video artist who lives in Gothenburg.
After more than 10 years in advertising, Dahlgren works as a freelance 3D artist. His works are the result of combining colourful and intelligent concepts with a somewhat twisted view of the real world.
Other events in Callao City Lights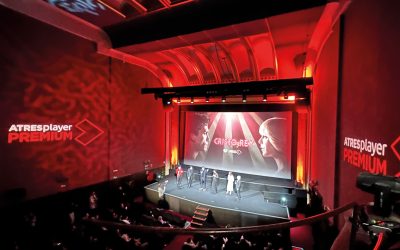 JANUARY 2023 EVENTS IN OUR SPACE  FULL HOUSE AT THE PREMIERE OF 'CRISTO Y REY'  Nobody wanted to miss the preview at Cines Callao of 'Cristo y Rey', the eagerly awaited series about the relationship...
Other actions in Callao City Lights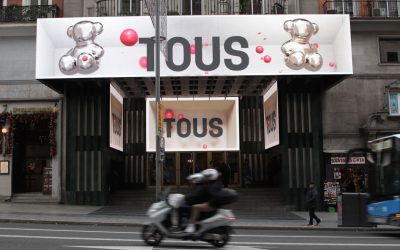 DECEMBER 2022 Actions in our screens  THE TOUS BEARS ARRIVE ON THE GRAN VIA    The jewellery and accessories firm Tous has launched an original Christmas campaign on several screens at Circuito Gran...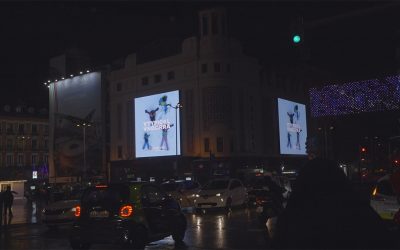 DECEMBER 2022 Actions on our Screens  ANDORRA IS PROMOTED AS AN ATYPICAL TOURIST DESTINATION ON THE GRAN VÍA CIRCUIT    Turismo de Andorra (Visitandorra) has chosen the Circuito Gran Vía  screens to...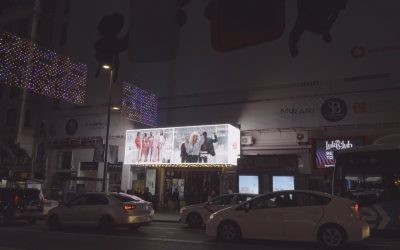 DECEMBER 2022 Actions on our Screens H&M DRESSES THE SCREENS OF THE GRAN VÍA CIRCUIT FOR A CHRISTMAS PARTY The screens of Circuito Gran Vía become a Christmas showcase thanks to H&M, which...